Stress, Anxiety, and COVID
It's a frightening, uncertain time in our world. Everyone has been affected in big and small ways since the coronavirus wreaked havoc in our country. As a couples counselor (and a married person myself), I'm thinking of all the couples out there now spending endless hours with one another, with nowhere to go, under the same roof. For many, it's a recipe for disaster. Add in job loss, financial insecurity, children at home, or sick family members, and it looks even more stressful. I can get myself anxious just thinking about it.
Our New (Temporary) Normal
For the time being, it's safest for us all if we stay home, no matter how much our partners are annoying us. It's the new normal we are faced with. So how can we come out of this pandemic with healthy relationships, rather than mutilated ones? How can we love our partner well during this crisis without endless conflicts? Better yet, how can we use this time we have at home to our advantage, and maybe just maybe, strengthen our relationships and come out the other side even stronger?
Here are lots of great, easy ways to stay connected (and even grow your connection) to your lover during this tragic and stressful pandemic. Try a few… what else do you have to do?
1. Routine
– Consistency is Key
To avoid frustration, getting stuck, or getting in a rut with one another during this weird time we are all in, keep a consistent schedule for your days. Get up at the same time, go to bed at the same time, eat at regular times, and so forth. Keeping these things routine will help you to get through these long days together and know what to expect.
– Hellos and Goodbyes
I always encourage my couples to have rituals for saying hello and goodbye.  Eye contact, a warm smile, a hug, a kiss, whatever you want it to be.  This is a great way to connect before you leave and after your return.  There's no reason why couples can't continue these rituals even if they are having to stay home.  Use these valuable rituals to help you stay connected, even if it's just returning from the mailbox.
2. Date Night Tweaks
– Date Night In
There's no reason why you can't date during social distancing. A friend of mine chose Wednesday for her date night with her husband. They get dressed, she puts on makeup and fixes her hair, they order some good food, put the kids to bed early, and have a nice meal together. Another great idea if you don't want to order food is to try a new recipe together! Game nights, puzzles, or trying something new in the bedroom are all some fun ideas as well.
– New Recipes
Now is a great time to search the internet for some yummy recipes to cook together. Copy-cat recipes are always good ones if you have a favorite restaurant. Just remember to clean up together, too!
– Make Plans
Get your calendars out and talk about trips you want to take, places you want to visit, chores you need to team up on, friends you want to see, and on and on. Dream up some fun activities you can do together at home and things to do together after the coronavirus sheltering lifts. Get excited and look forward to your future together.
3. Get Tech-Savvy
– Connect with the Outside
There are so many great ways to connect with friends and family using technology. I've recently used Zoom to connect with my church small group, Microsoft Teams to have conferences with my kids' teachers, FaceTime with our parents, and Google Duo to hang out with my best friend. It's so nice to catch up with everyone while I can't leave my house. My husband even had a Zoom happy hour with the men in the neighborhood last week! Get creative and connect!
– Start a Club
If going online just to chat sounds uneasy for you, start an online club with friends! Watch a movie and set a day/time to Zoom one another to discuss it. Since many of us have extra time right now, read a book together and then discuss it with loved ones. Whatever you're into, start a club for it.
– Online Learning
There's no better time than to learn something together.  There are endless workshops, webinars, sermons, videos, and educational programming to take the time to learn something together as a couple.  The Gottman Institute has some workshops for couples that have great reviews and are reputable.  If you're looking for something faith-based, check out North Point's online resources.
4. Memory Lane
– Stroll Through Memories
Get out those photo albums, wedding albums, old letters you've saved, or even old home videos and talk about all the things you've lived through together. This activity is guaranteed to help you connect because you'll laugh, you'll cry, and you'll get to see how you both used to look!
– Share Your Memories
If you don't have any photos or videos handy, just sit and talk about your good ol' days together. Share with one another the best memories you have with each other, what you've overcome together, and a time when you look back and are so grateful your partner was there with you for.
5. Spontaneity
– Weekday Sex
Shock your partner with a romp on a Monday afternoon! Connect intimately in ways that are unexpected and fun. Your partner's mind will be blown, in the best way.
– Surprise One Another
When you go for a walk, come back with a flower for your spouse. When you are the errand runner, come back with their favorite snack. While you're Netflixing together, give a nice foot rub. Now is the time to do those little things that are sweet, connecting surprises that we often overlook to do.
6. Get Movin'
– Go Outdoors
It's safe to get outside as long as you can keep your social distance. Remember to breathe, get some fresh air, move your body, do yard work, feel the sun on your face, and go for a stroll together. Bonus points for holding hands while you walk!
– Workout Together
There are loads of awesome, fun, effective (and free!) workout videos out there that are great for men and women.  Find one that looks enjoyable for both of you and do it together!  I don't know about you, but I find it so entertaining to see my husband doing yoga, dancing, or kickboxing.  Laughing while you workout helps you to breeze right through it, too.
7. Move Your Mouth
– Give an Update
Sit and talk to your partner. Share how you're feeling in this season of life. Tell him/her about what's been on your mind lately. Once you carve out the time to turn the screens off, put your phones down, and just talk, you'll be surprised at what comes out.
– Solve Problems
Use the time you have together to discuss some strategies and solutions to some long-standing problems you haven't had time to navigate. Write a pros/cons list together, develop a game plan, and solve some of those issues that have been troubling your relationship.
– Express Yourself
There's no better time than to communicate your needs, desires, wishes, frustrations, and dreams with your partner. You no longer have to live like two ships passing in the night, only to talk about logistics and schedules. The average North American couple spends only twelve minutes a day talking together. Make it a daily goal to tell your loved ones what they mean to you, what you need from them, and what your future dreams are. Blow that twelve-minute average out of the water!
8. Play Nice
– Just Say No
There's no room for criticism, judgment, and blame in such tight quarters right now. If you have to vent and let it out, call a friend. I still call my mom. Try your best to get along with your partner while spending the bulk of your days together. It's easy to point the finger, say 'I told you so," or use other unproductive, conflict-inducing habits. Now is the time to say no to those bad habits and show appreciation instead.
– Be curious
Do you ask your partner questions? Are you interested in how they are thinking and feeling? Do you know their hopes and dreams? Get curious about your mate and learn something new about them that you didn't already know or had forgotten.
– Empathy
You're not going to see eye to eye on everything. You're going to disagree. Instead of dismissing their point of view, try to empathize with it. Put yourself in their shoes and try to understand why they feel or think that way. Actively listen, clarify what they say, and try to relate.
– Laugh
Remember to laugh at the situation you find yourself in. This is a huge stress reliever and human connector. Just remember not to laugh at anyone. Good luck!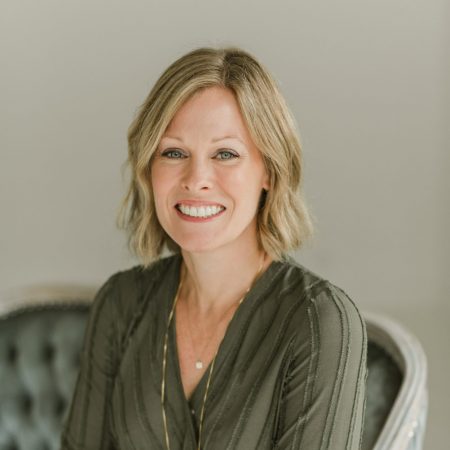 Kristi Schwegman is a psychotherapist specializing in helping couples develop healthy relationships, whether dating, engaged, or married. She also draws from her Christian-based approach to lead individuals in becoming aware of the limiting beliefs that can get them stuck.
We offer in-person and virtual services – contact us today to learn more!