What is Breathwork?
Breathwork is an overarching term used to describe a variety of techniques and exercises that use the power of breath to promote greater self-awareness, self-regulation, and personal growth.  It is an effective healing modality and can be one of the fastest ways to get out of your head and into your body (and heart space). 
The Benefits of Breathwork
Your breath provides a look at your current energetic state. We all know that feeling when we are stressed, anxious, have been working too hard but still keep going. This type of breath pattern is often shallow and quick. Breathwork practice can help you slow down this pattern by changing how you breathe in order to help release tension and by creating a safe calmness back to the moment.
Breathwork has also been known to:
Help lower anxiety

Release emotions

Treat insomnia

Strengthen your respiratory system

Help your nervous system slow down

Improve your energy levels

Helps to process stuck energy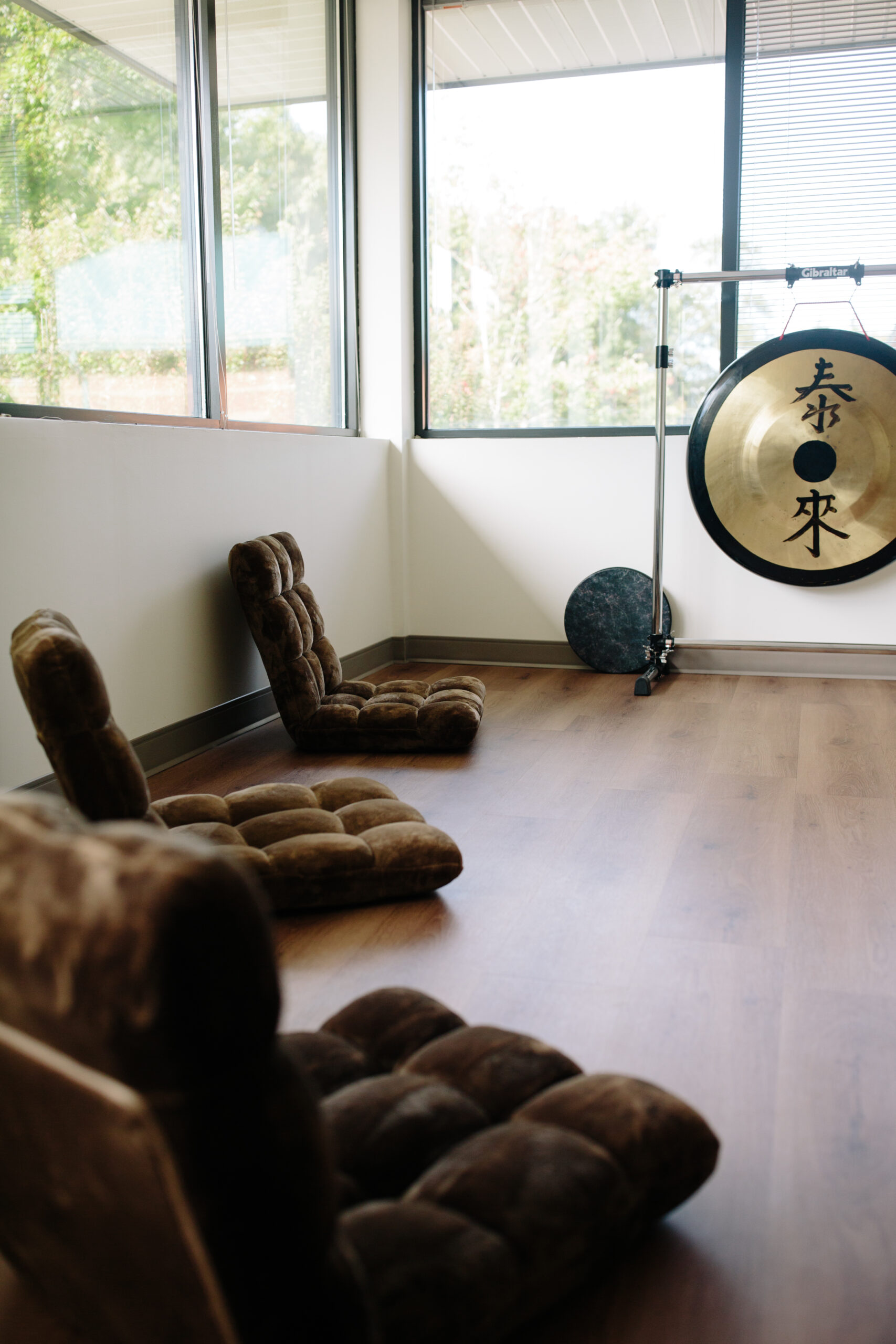 Who is Breathwork for?
Breathwork is for all levels of experience.  It is for anyone who wants to learn the proper dynamics of effective breathing and for those who wish to get out of a depleting headspace and find balance between the body and mind. 
Building up your lungs and respiratory system is very important.  Everything starts and ends with the breath.  Learning how to breathe properly is a valuable skill to add to your toolbox on all levels.
Breath Coaching for Energy, Balance, and Sleep 
Imagine learning simple, yet powerful techniques to help you manage your mood and energy levels rapidly and effectively. Imagine achieving sleep when you need to sleep, or getting energized when you need a pick-me-up. What if you could be more engaged, alert, and productive by simply controlling how you breathe? 
Breath coaching provides personalized guidance, support, and accountability so you can feel comfortable and confident using your breath to:
Manage Stress

Reduce Anxiety

Improve Sleep

Boost Digestion

Regulate Your Mood 

Balance Energy Levels

Improve Mental Focus and Attention
The techniques learned in this breath coaching program are safe, easy to learn, and can be modified to your individual health and fitness level. 
Our 4-week breath coaching program includes the following:
4 private breath coaching sessions – 60 minutes each 

The science and physiology of breathing

Instruction and guidance on basic breathing techniques for energy, relaxation, and balance

Breath testing to measure and track your progress

Downloadable handouts and resources

Guided audios or videos to support daily practice 

Unlimited email support
Guided Breathwork Journey
This powerful breathing session is for those seeking a deeper experience than simply regulating the nervous system. It is designed to help participants gain greater self-awareness, facilitate deep transformation and personal growth. Activated breathing techniques allow you to enter an altered state of consciousness, release energy blockages moving stuck energy, and find the balance between the body and mind.
It is especially for those seeking to rapidly:
Clear negative or stagnant energy

Move through unprocessed emotions

Clear mental or creative roadblocks

Facilitate rapid change

Rapidly release stress and anxiety
This 60-75 min breathwork experience blends the benefits of life coaching with transformative breathwork. It begins with a short discussion of your hope and intention for the session. Your practitioner then guides you through a 3-part connected circular breathing technique.  All breathwork is conducted lying down in a comfortable and supportive environment. We will incorporate a carefully curated playlist of music, and close the session with discussion, contemplative practices, and Q & A. Breathwork Journey participants often report gaining new insight, feeling more centered, and leave with a greater sense of peace. 
Breathwork Journey for Couples
This Journey is designed with relationships in mind (partner, family member, or close friend).  It incorporates all the basic elements of a typical Breathwork Journey but is tailored to offer the couple a unique opportunity to take the relationship to the next level, bond closer to one another, or shift what is challenged or stuck. The group breathwork Journey begins with a shared intention and awareness exercise, before moving on to the breathwork.  It is ideal for those in new relationships, challenging relationships, or those seeking to deepen their bond.
Participants often report feeling more witnessed, and more renewed and connected, as a couple.