What is Prenatal Therapy?
Prenatal therapy is a type of therapy that is designed to help you understand your feelings and deal with the stresses that come with being pregnant. Many women find that this kind of therapy can also be beneficial in preparing for childbirth, postpartum adjustment, breastfeeding difficulties, infant sleep problems, toddler tantrums, depression, or anxiety. 
The key is finding a mental health professional who is specifically licensed to practice maternal mental health.
A therapist who focuses on prenatal therapy is called a perinatal therapist. Perinatal therapists have been trained to help you understand your feelings as you deal with the many changes that come with being pregnant, as well as making it through childbirth and adjusting to life after giving birth. 
In addition, prenatal therapists can also help you cope with stress during pregnancy and treat mental health issues such as anxiety, depression, and postpartum depression. Being pregnant is full of physical and emotional changes, many of which can be overwhelming. 
Pregnancy brings excitement but also fear. You may feel excited about your growing baby bump or anxious that something might go wrong with the pregnancy. You may be feeling overwhelmed by the responsibility of having a child. 
Besides making decisions about prenatal care, choosing how to give birth, and picking out names for your baby, you're probably worried about money or how to balance work and family once your baby comes. In short, there are a lot of adjustments ahead!
With all these changes come feelings such as stress, anxiety, sadness, anger—and even thoughts of hurting yourself or the baby growing inside you. Luckily, prenatal therapy is here to guide you through these difficult times.
Prenatal Therapy Focus Areas
The prenatal therapist will help you understand your feelings and work through any stress, depression, anxiety, or other mental health condition that you may be experiencing. Your prenatal therapist may also teach you prenatal exercises, breathing techniques, and other self-help skills to help strengthen your relationship with your baby before he/she is born.
Pregnancy complications
Medically complex infant
Infant mental health
Parenting

Relationship challenges

Role changes/life transitions

Body image issues including birth weight gain

Emotional distress due to other health problems
Who is Prenatal Therapy for?
Pregnant women are the main clients for prenatal therapy, but prenatal therapy can also be helpful if you are planning to become pregnant, are experiencing a miscarriage or infant loss, or have recently given birth.
Prenatal therapy is most beneficial when the client starts prenatal therapy early in pregnancy, but prenatal therapy may also help with other mental health conditions during pregnancy.
A prenatal therapist can help you understand how being pregnant affects your mind and emotions. When you are facing struggles due to pregnancy, prenatal therapists are here to provide support. If you're currently experiencing any of the following mental health conditions, prenatal therapists can help you adjust to your current status or work through these issues: 
experiencing the "Baby Blues"

panic disorder or obsessive-compulsive disorder 

postpartum depression 

prenatal, perinatal, and postpartum anxiety disorders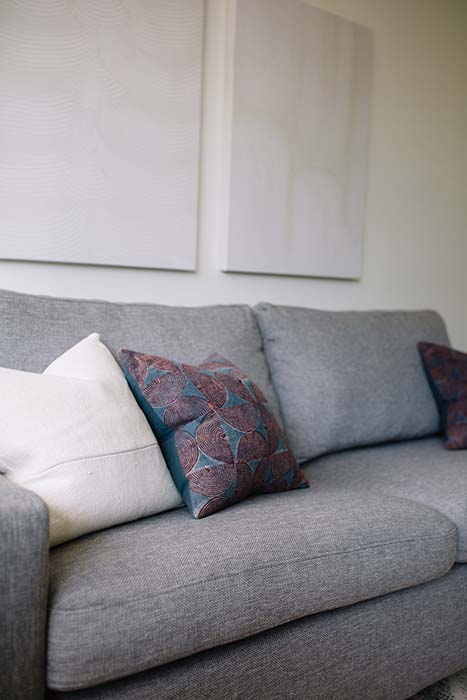 Therapy for Pregnant Women 
As a pregnant woman, you may feel the need to talk about your concerns with others who are going through similar experiences. Talking one-on-one can help manage stress and deal with depression while easing anxiety during pregnancy.
Finding support groups where mothers share what they're experiencing also is beneficial as this gives them an opportunity for empathy from other moms in their shoes. Social workers or counselors could provide assistance when dealing with financial worries over raising children as well any other stressful situations life throws at us!
How Can I Find a Qualified Pregnancy Therapist Near Me? 
Before you begin prenatal therapy, it's important to find the right therapist for you. A prenatal therapist is different than other types of therapists because they are specifically trained to work with pregnant women. It can be hard to choose the best prenatal therapy for your needs. HWP is here to help.
Our licensed maternal mental health specialist is available to provide prenatal therapy when you need it most. With both in-person and online appointments available our clients are able to meet with their mental health care professional in the way that makes them most comfortable. 
Reach out to our team today for a complimentary phone consultation to make sure our team is the best fit for your needs.