If you're looking to improve your relationship- whether dating, engaged, or married- virtual couples counseling may be a good option to consider. In this blog, I'll share my experience conducting couples counseling sessions via video at Holistic Wellness Practice.
What does virtual couples counseling look like and does it work?
1. It's convenient.
Most of my couples have been together when we have our sessions but it's also possible for my couples to be in different places for sessions! This makes it so easy for two people who work, are busy, travel, or have different places they need to be during the day to still benefit from couples counseling. In fact, video sessions actually make it easier to provide counseling to couples because the barrier of location is completely removed.
2. It crosses over.
I am by nature an empathic person.  This means that I can "feel" what others are feeling.  It's a skill that I use constantly in my practice.  I wasn't sure if I was going to be able to use this skill for video sessions.  Fortunately, this skill and other skills I use for counseling have crossed over virtually.  It is possible to be present, vulnerable, open, and connected online like it is in person.
3. It's unbiased.
Having an outside unbiased perspective that couples gain through online couples therapy sessions can help you better understand the feelings and emotions of your significant other.  What better time to get an outside perspective than now?
4. It tackles those pesky communication issues.
Every relationship wants mutual respect, but yet most couples I see come to me because of simple communication errors that can be fixed. Tweaking these mistakes builds respect and love almost immediately. Simply put, learning communication skills via online couples therapy leads to improved relationship behaviors.
5.   It utilizes a couple's strengths.
Virtual couples counseling can help couples gain a new perspective on how to understand each other's strengths and weaknesses, and how you can use them to keep your relationship strong and happy. I help couples learn how to stop using each other's weaknesses as a weapon in relationships and reinforce their strengths. I also often use the Prepare/Enrich assessment which measures a relationship in multiple ways to immediately identify strengths in the relationship as a whole as well as growth areas to work on in our sessions together.
6. It breaks down common barriers to trying therapy.
Let's face it, a lot of people let the stigma of "therapy" prevent them from trying it.  They don't want to be seen in therapy, feel anxious to reach out, or have false stereotypes about it.  Getting to engage in therapy in the comfort and privacy of your home breaks down any shame, perception, or exposure that keeps people from trying it.
7. It helps clients feel safer.
Emotional intimacy is not only possible but is surprisingly easy online. Some of the people I've worked with, in fact, have told me they would not have been able to share some of the things they expressed if I were sitting across from them. Being one step removed can help create a feeling of safety for them.
8. There's no better time to try it.
Right now, while we're staying home with our families, it is a no-brainer time to try online couples counseling. You're already at home, with your significant other, in a private and confidential space, with possibly some extra time on your hands.
Click here for more information on what couples counseling is and how it can help you.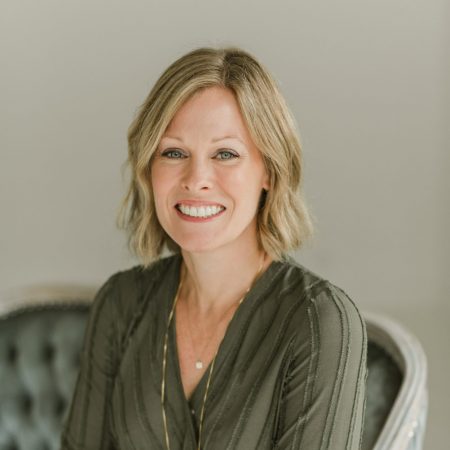 Kristi Schwegman is a psychotherapist specializing in helping couples develop healthy relationships, whether dating, engaged, or married. She also draws from her Christian-based approach to lead individuals in becoming aware of the limiting beliefs that can get them stuck.
We offer in-person and virtual services – contact us today to learn more!