Great Relationships Repair
Couples argue. They complain. They blame. They sometimes react and aren't their best selves. The difference between healthy and unhealthy couples, however, is that healthy couples know how to get back on track; they know how to repair. In fact, according to the Gottman Institute, the healthiest relationships repair early and often and also have lots of strategies for how to repair. I teach my clients what Terry Real, author of the New Rules for Marriage, calls fundamental in all relationships- the cycle of harmony, disharmony, and repair. Trust in relationships comes from living through this whole cycle, not from always being in harmony. In fact, it's often a warning sign when I hear couples say that they never have conflict or disharmony.
So what is repair exactly? Gottman describes it as "any statement or action — silly or otherwise — that prevents negativity from escalating out of control." Since every relationship is different, finding the repair strategies that work for you can vary. But because repair is so critical for a great relationship, it's important that everyone learn how to make amends and move on.
The Repair Process
I've broken the repair process into two parts: the hurt partner's template and then the injuring partner's template.
Hurt Partner:
Before you repair, prepare your mindset and thought process. Do the internal work you need to first – take a moment to self soothe, de-flood, or get back to your wise adult mind. Let big emotions settle down so that you're calmer and less reactive. Then, remember that you love this person. It sounds silly but when you're feeling a lot of negative emotions, it's easy to forget this. This person you are about to speak to is not a monster, nor even an enemy. They are someone you love. Someone you may have even pledged your life to. Realign yourself with your relationship and a solution. Last, remind yourself not to have an agenda to solely express yourself, win, get control, retaliate, or withdraw. You have to want the repair. Your goal is to get back to that harmonious connection. If you are not ready to do these things, then it's not time to approach your partner for repair.
When you do feel ready to repair, ask the person when would be a good time to talk. Tell them that you'd like to speak so that you can clear the air and feel close again.
Then, communicate these 4 things:
1. This is what you did.
2. This is the story I told myself about it.
3. This is how I feel/felt about it.
4. This would help me feel better/this is what I'd like (remember to be specific).
Once you've done these steps, you've done your job, now choose to let it go. Breathe.
Injuring Partner:
As you give your partner a chance to speak, reflect back what you hear. If it's accurate enough, go with it. It's disconnecting to go tit for tat. Don't get stuck in details or perspectives. As you listen, put yourself aside and listen with compassion. Say, "I can understand why you feel that way" or "is there something I can do to help you feel better?" Acknowledge the hurt and do what you can to make it right. As you respond back, remember to lead with agreement not disagreement! Lead with what you're going to give, not what you're not going to give. Be positive, choose to assume the best rather than the worst. Let it be. This is called "good enough" repair.
Allow yourself to move out of the victim, hurt position.
I find Real's template most effective as it uses empathy, understanding, and action. It's non-defensive, clear, and future-focused. His simple but effective repair sentence is this:
I'm sorry about/that you feel ___.
That sounds __.
Tell me more about __.
Is there something I can do?
Then you've got to do whatever it is! Sometimes that can be the hardest part. Especially when you may be waiting for them to make the first repair move or them to make amends. Harriet Lerner, in her book The Dance of Connection, states that "we all know what warms our partner's heart if we think about it but when people are angry and hurt they gradually stop doing whatever makes their partner feel warmly towards them." This is such a heartbreakingly true fact. Let's think relationally and do better at this by taking that healthy step towards repair.
Why You Should Repair
Repair will bring about a sense of relief- this is the relief of connection. You have just connected with your person, rather than disconnect from them. This show of flexibility and responsiveness is relational. It says I care about you and our relationship. The simple act of getting out of your own head (I-thinking) and focusing on the good of the relationship (we-thinking) will instantly break walls and armor. When you focus on the repair, rather than the mess, it gets your problem-solving, productive gears moving rather than keeping you stuck and feeling helpless.
Repair demands that both partners ask:
What can we do to work as a team?

How can we face the challenges life throws at us and the challenges we present to each other in a practical way? Isn't it in our own best interest to assist each other?

What do you want from me in order to help you feel loved and fulfilled?

How can I help you give me the things I would like to feel loved and fulfilled?

How are we going to make our lives together as rich and trusting, as joy-filled as we can?
You'll never perfectly love yourself or others. But we can minimize the spirals and learn to repair and repair often. Speak up when you get hurt and initiate the repair process. Repair so that you don't end up resentful and angry. Repair so that you get your needs met and so does your partner. Repair if you interrupt, get distracted, become defensive, or misunderstand. Repair if you stonewall, act selfishly, or throw a pity party. Repair if you don't listen well, forget to empathize, or make a mistake.
Unproductive Repair Attempts
In Dr. Gottman's research, the consistent failure of repair attempts is a sign of an unhappy future. Statistically, a marriage can survive toxic behaviors like defensiveness or criticism, but only if partners learn to repair effectively. Most couples on the brink of divorce simply don't know how to repair.
Too often we:
listen defensively, so choose to listen compassionately instead.

act from our initial reaction or emotion, so choose to pause and self-soothe instead.

get stuck in a negative state, so choose to remember the good instead.

want to win or prove our point is correct, so choose to think relationally instead.
become rigid or stubborn, so choose to act more flexibly instead.

avoid uncomfortable conversations, so choose to speak up instead.
Terry Real explains that "the percentage of rightness doesn't matter, repairing the relationship is what matters."
Healthy repair isn't about accuracy, explaining, rebuttal, or even about you. It's about maintaining the connection in the relationship. You blow it if your partner says, "I'm upset with you about something" and you say, "well I'm upset with you about something, too." Sue Johnson, the founder of Emotionally Focused Therapy, calls this Finding the Bad Guy (or the blame/blame cycle). This will not lead to healthy repair. It will just keep you stuck and disconnected.
Relationships aren't Burger King. You don't get to get it your way every time; you're not entitled to this in healthy relationships. Sacrifice, not always getting everything your way and even "normal marital hatred" are realities- take a breath, remember love and move into repair. All too often, we fester rather than repair. Choose to take each other on and resolve issues, don't choose to stuff or disregard them.
The Importance of Repair
Ask yourself, what will initiating repair cost me? Usually, it's ego or pride. Take the high road, be a model rather than a critic, and begin to talk and behave in the way you want your partner to.
If you choose to move on when there's been a fracture or conflict, without repairing, layers of hurt build-up, the relationship divides, you begin to drift as a couple, and it can eventually lead to infidelity or divorce. Choose to speak up. Choose to deal with it. Choose to repair.
The longer you're together, the easier it is to fall out of the habit of doing the obvious, healthy, relational thing and to create positive loving, and affirming interactions.  Relationships drift apart and disconnect if you aren't intentional.   Start noticing and praising your special person for the specific things you had stopped noticing or started taking for granted. It's little things that can make a big difference.
Therapist Recommended Books
Interested in learning more about creating and maintaining healthy relationships? Check out these therapist recommended reads.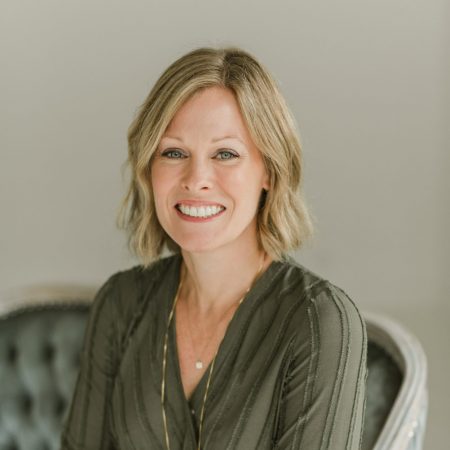 Kristi Schwegman is a psychotherapist specializing in helping couples develop healthy relationships, whether dating, engaged, or married. She also draws from her Christian-based approach to lead individuals in becoming aware of the limiting beliefs that can get them stuck.
We offer in-person and virtual services – contact us today to learn more!