1. Take the first step
Realize you need some help. Marriages can get stuck. They can develop bad habits. They can break trust. Marriages have rough patches, stressful transitions, and unexpected tragedies. It's normal and healthy to realize that you need help learning good habits and getting back on a solid foundation with your partner. Don't make excuses. Common statements like: our marriage isn't that bad, I don't want to fight in front of someone, therapy isn't for me, or what can they tell me that I don't already know, are extremely common and get in the way of your goals and desires. Push fear and doubt aside and take the first step.
2. Assess your readiness
Do you really want to improve your marriage? Sometimes people go to counseling just to say that they tried. They may or may not be really wanting their relationship to improve or really want to do the work to create real change. They're just saving face to minimize conflict or decrease their guilt. Early intervention also matters. Don't put off what you can do today. Therapy will be much more beneficial and you'll get better results faster if you change your mindset and get ready to grow your relationship now. Don't wait so long that marriage counseling is actually divorce or discernment counseling.
3. Ask friends, family, community
You'd be surprised to know how many people you know have tried marriage counseling! Nearly fifty percent of couples have gone to counseling together. Don't be scared to ask people you know and trust. It's no longer the taboo topic it used to be.
4. Find referral listings
There are some great resources out there to help you find a good marriage counselor. Are you interested in a man or a woman? Do you want a therapist who accepts your insurance? Is there a particular degree you require a therapist have? Do you want a therapist with your shared faith? Psychology Today is a great resource many therapists use to offer an introduction of themselves and to direct you to their website. Churches and general practitioners in your community also often have lists of providers they know and trust.
5. Do your research
The majority of therapists will agree to taking on couples. That doesn't necessarily mean they have the training and background to be the most effective. Be sure to find out if the therapist has specific training or certification in marriage or couples counseling. Training that has great outcomes includes Emotionally Focused Therapy (EFT) or the Gottman Method. It's important to have a Master's level therapist working with a couple as well. If cost of therapy is a concern, know that licensed marriage and family therapists or clinical social workers will be cheaper than a psychologist or psychiatrist. It may be beneficial to also choose a marriage counselor who is a facilitator in couples assessments. Prepare/Enrich and the Gottman Relationship Checkup are great tools couples therapists can be trained to use for sessions.
6. Get a free consultation
In order to help you decide if a therapist is a good fit, it's common for therapists to offer a brief complimentary consultation. This consultation may be held in person, by video, or over the phone. This initial interaction will give you an opportunity to ask any questions you may have about the therapist, the practice if they are a part of one, and treatment specialties. Come prepared with specific questions to ask before you commit. Also, assess how you feel with them. Do they make you comfortable? Do you think you can open up and be honest with them? Do they seem judgmental? Do they communicate clearly, give good answers, and maintain control of the consult? A good fit is crucial to successful outcomes.
7. Ask logistical questions
Not only should the therapist meet professional standards, but they also need to fit in with your life. Be sure to ask important logistical questions, too. Does the counselor have availability when you do? Are they accessible by phone, email, or video? Are they in a convenient location for you? How do they accept payment? What is their cancellation policy? If it's not easy for you to get to therapy, chances are you won't keep going.
8. Tailor-made to your needs
Do your marriage troubles stem from infidelity? Are you having communication issues and an increase in conflict? Are you looking for discernment counseling to determine if separation or divorce is an option? Is there a general sense of disconnection in your marriage and you're not really sure why? A good marriage counselor should tailor your therapy based on your particular needs as a couple. It's often helpful if a marriage counselor has familiarity with a variety of approaches as couples are not a one-size-fits-all plan.
9. Stick with it
Therapy will be difficult. You'll be pushed and sometimes forced to look at your own shortcomings. Couples counseling is most effective when both partners are committed and eager to learn and grow. Decide on the front end how many sessions you will both commit to. Don't expect improvement overnight; counseling is a process. Have realistic expectations going into marriage counseling. The Gottman Institute identifies three predictors of success: shared goals and common bond between the couple, engagement with one another and the therapist, as well as a general sense of faith that each of you cares about the relationship.
10. Don't feel afraid to switch therapists
If you've been in marriage counseling for six months or more and aren't seeing any improvement, still feel stuck, feel like the therapist is picking sides, or you seem to be leaving worse than when you came, don't hesitate to try again. Just as all marriages are different, all marriage counselors are different as well. You may just need a different approach or personality type.
11. Know the statistics
Over 97 percent of couples who went to couples counseling said they got the help they needed!  In addition, after working with a couples therapist, 93 percent of clients said they had more effective tools for dealing with their problems. Another great benefit of couples counseling is that statistics show that couples therapy is usually faster and more effective than individual therapy alone. When a couple goes to therapy together, they have the chance to work on their dynamic together, and this leads them to success faster. Typically, it takes about a third fewer sessions to accomplish a goal in couples therapy than it does in individual therapy. This means you will spend less money and get your marriage back on track sooner than if you just tried to help yourself by going to individual counseling.
*Statistics from guidedoc.com
Good luck! Have hope that your marriage can improve with the right therapist and learning the right skills. Reach out to HWP if you still feel stuck or need help navigating your search.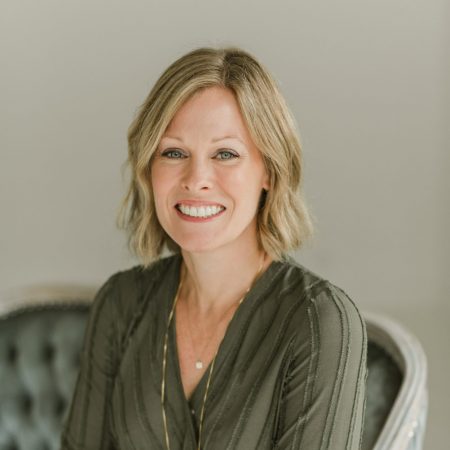 Kristi Schwegman is a psychotherapist specializing in helping couples develop healthy relationships, whether dating, engaged, or married. She also draws from her Christian-based approach to lead individuals in becoming aware of the limiting beliefs that can get them stuck.
We offer in-person and virtual services – contact us today to learn more!