Do you want to make changes to your diet or health, but don't know where to begin?
Is it frustrating to be influenced by diets, the media, and the food industry telling you what's healthy?
Perhaps you've hit a breaking point: You're just not where you thought you'd be by now and you're thinking, Is something wrong with me? Am I not disciplined enough? Am I not motivated enough?
Sound like you? A health coach is here to support.
What is a health coach?
A health coach, sometimes referred to as a wellness coach or integrative nutrition health coach, is someone who facilitates behavior change by offering a safe space for you to ask questions and explore your habits, provides accountability to your goals, and guides you to resources.
Coaches personalize your care, listen, have your best interests in mind, and inspire you to take action so you can get to the place where you can create your version of a healthy, happy life.
Why would a health coach be a good fit for me?
A health coach provides personalized care and support.
When was the last time your doctor asked you how you were doing and

really

listened? A health coach cares. They aren't measured on how quickly they can get clients in and out of the door. Instead, they focus on their conversation with you, listen to your ideas, ask questions, and provide advice and feedback.
You'll find the right foods and eating habits that work for YOU.
Is all the information about food, diets, and wellness confusing to you? The secret: health isn't a one-size-fits-all approach. Health coaches help you discover how to embrace your body and become the healthiest, happiest version of yourself. Working with a health coach also helps to demystify foods and diets. You'll learn the difference between REAL health food and "fake" health food.
You'll find the right lifestyle that works for you.
Health isn't just about the food on your plate. It's about every component of life: career, social life, exercise, relationships, and your mindset. Eat all the kale in the world, but if you're surrounded by toxic relationships or you're feeding yourself negative self-talk, you'll feel held back. Health coaches take a holistic approach to health and wellness, looking at how all areas of life are connected. Does stress at work cause you to overeat? Does lack of sleep or low energy prevent you from exercising? These are the questions you'll get answers to when working with a health coach.
You'll have accountability.
Health coaches work with you to create specific goals that bring you closer to your vision! Creating goals with reasonable time frames and actionable steps helps you focus. You'll get recommendations and even mini-assignments in between sessions that focus on you taking action.
You'll create a life that YOU control.
As life happens, your needs will change. Health coaches teach you self-awareness to make the best decisions for yourself in any situation. You'll become your own expert and stop measuring success in pounds.
How do I find the right health coach for me?
Find a health coach whose personality and interests resonate with you, or who has been through something you're currently going through! There are health coaches for just about any specific goal you may have, so don't be afraid to ask the health coach you are interviewing questions. Look for someone who can support your journey in an open, warm, welcoming, and positive way, while helping you get results. Asking a health coach for client testimonials is always a good idea!
To learn more about health coaching at Holistic Wellness Practice, visit our Nutrition Coaching page.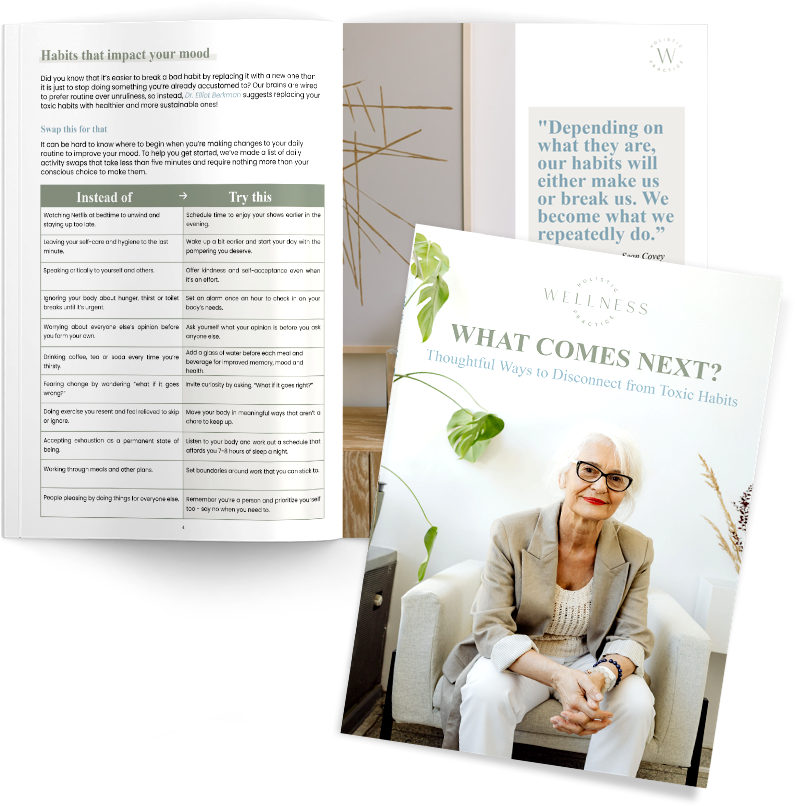 What Comes Next?
You've read the blogs, tips, and posts with catchy ideas. You're taking the steps and making progress, but you crave more. You want answers about why habits have formed in your life and how you can take steps to ensure they don't take hold again.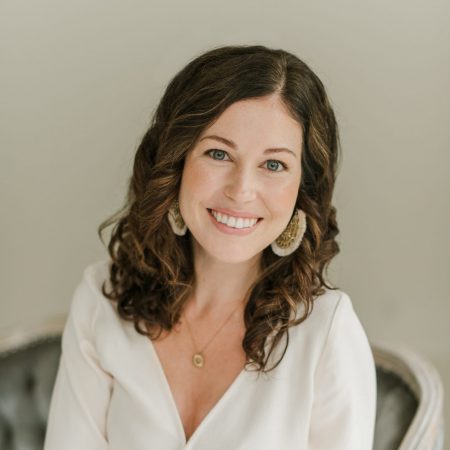 Lauren Stickney is an integrative nutrition health coach and emotional eating coach certified through the Institute for Integrative Nutrition. She specializes in women's nutrition, women's relationship with food, and healing an unhealthy body image.
We offer in-person and virtual services – contact us today to learn more!