The advent of Covid-19 brought with it many challenges over these past eighteen months. What used to be a normalized routine of sending the kids off to school, commuting to work, running errands, and meeting up with loved ones came crashing to a sudden halt. In a span of a few weeks, every business and household was thrust into an adjustment period where our very way of life was redefined.  Turning to the internet to help find new solutions, many of our daily responsibilities moved online as we began participating with life from the safety of our home. Online schooling, online shopping, and yes, even online therapy, became the new normal.  While most businesses and schools have moved back on-site, many counseling centers still offer online counseling.  While much of the framework for how we work, go to school, get our groceries delivered, and otherwise connect online was constructed in a few month's time, using telehealth as a treatment modality has been in the works for as many as 20 years. However, like many other fields, it's gained more popularity for its easy accessibility during social distancing requirements.
What is Telehealth?
Telehealth (also called Teletherapy) is a form of mental healthcare offered online, typically over video. One might think that therapy is a service that would do best in-office, but this isn't always the case. Many people who use online therapy do so for the convenience, flexibility, privacy, and counselor expertise that telehealth brings. Some patients who are home-bound or concerned for their physical health or who may not have quality counseling services available to them in the area where they live will have increased opportunities to access high-quality care.
Is Telehealth Private?
Telehealth is absolutely private. Your rights as a client—for information about you to be kept private and confidential—have not been impacted. Through telehealth, online counseling is facilitated through a secure video platform where clients are provided a personal link to their virtual appointment with their counselor. This video appointment is HIPAA compliant, which means that all information shared within the video is encrypted and confidential. Videos are never recorded without a client's explicit permission, and no one else will be able to enter or view your private video except for you and your counselor. Once your session has ended, no information about you or your therapy is stored or recorded.  For those concerned with privacy, you may also want to consider the added benefit of not running the risk of seeing anyone you know in the waiting room. While the fact that you see a therapist is not something to be ashamed of, knowing that this won't be exposed without your direct admission can feel like a weight off your chest.
Are There Any Drawbacks to Telehealth?
There are some things to consider when deciding if online therapy is right for you. While online healthcare comes with the added ease of accessibility, many states have their own regulations about who can provide therapy in their states. Suppose, for example, you are a resident of Georgia, and you go on vacation to Florida. In that case, you may not be able to receive teletherapy while on vacation if your counselor is not licensed in this state. Check with your provider on their credentials, so you can best plan your care around your traveling. Of course, as with any virtual platform, you may also run into occasional tech issues when taking appointments online. However, your counselor should be able to support you in troubleshooting these issues or help orient you to using online therapy with comfort and ease if you have questions. It's important to provide feedback to your counselor about any barriers to your therapy, including technical troubles.  Other than state regulations and occasional tech issues, research finds online therapy to be just as beneficial and effective as in-person counseling. Several studies have revealed that patient symptoms improved just as much or more than those who received face-to-face counseling.  We also know from the research that the success of counseling is highly dependent on the patient-therapist relationship, also called the therapeutic relationship, and online therapy may present a medium with more focused attention and attunement from the counselor, which is well received by their patients. Being inside the comfort of your own home is also something that many appreciate about telehealth, as is the added benefit of not having to drive across town or fight against traffic to get to your appointment on time.
How to Prepare for your Telehealth Appointment
Your counselor will recommend that you connect to your appointment from a quiet, private place free of distractions. Your counseling session is a time to take for yourself and is worth taking the extra steps to ensure that you can be fully present and limit interruptions. Other tips include ensuring you have a stable internet connection, that your audio and microphone are working, and that you have easy access to your personal online link. The use of headphones can be helpful to ensure the most privacy as well.  Since your confidentiality is an important part of your therapeutic experience, it wouldn't be appropriate to take your session from a loud or public place where your privacy could be compromised. It's wise to view your telehealth sessions as a personal investment in yourself, and the extra touches of easing into your comfortability will be worthwhile for you to get the most out of your session.
Telehealth Appointments Available at Holistic Wellness Practice
Telehealth really has emerged as an important way to offer mental health care in the age of Covid. For those who want to protect themselves by limiting in-person interactions, to those whose lives feel too busy to fit an in-person session, with telehealth, you have a secure option that will bring comfort, clarity, and calm to your mind. Connect with us today to get started!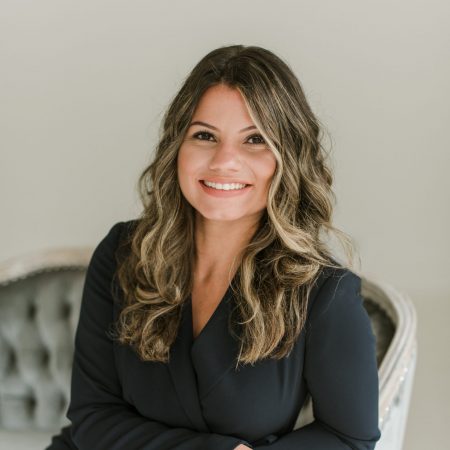 Gleyce Almeida-Farrell is a psychotherapist and the founder of Holistic Wellness Practice in Alpharetta, GA. She specializes in helping adults manage stress and overcome symptoms of anxiety utilizing a holistic and integrative approach to mental wellness.
We offer in-person and virtual services – contact us today to learn more!