Understanding the Importance of a Self-Care Toolbox
Do you understand the essence of self-care? The ability to calm and soothe yourself when life's challenges become overwhelming? Self-care isn't a luxury; it's a necessity akin to the airplane oxygen mask analogy. It's vital to our mental health to have tools for self-care at our disposal and know how to effectively use them.
The first step to a healthier and more balanced life is creating a personalized self-care toolbox filled with activities that resonate with you. This resource is beneficial when you're feeling depleted, anxious, or struggling with negative emotions. Having a self-care toolkit readily available increases your stability threshold and tolerance over time.
What Goes Into Your Self-Care Toolbox?
In our fast-paced world, staying in the present moment can be a challenge. Our minds often buzz with endless to-dos, worries, and responsibilities, leaving little room to rest, breathe, and just be. It's not uncommon to miss out on essential hours of sleep or forget to practice self-care in the midst of this hustle.
However, it is crucial to understand that self-care is not a luxury, it's a necessity. Just like a toolbox filled with various tools for different tasks, a self-care toolbox is a personalized kit filled with effective strategies to help you relax, recharge, and rejuvenate when you're feeling stressed or anxious. Here are some categories to consider when creating your personal self-care toolbox:
Quiet Time:
These are activities that allow you to unwind, de-stress, and relax. Whether it's listening to soothing music, doodling, enjoying a bath, practicing deep breathing, or immersing yourself in nature, it's about what brings you peace.
Listen to music, a podcast, or relaxing sounds
Draw, paint, color, or doodle
Have a bath
Write or journal

Read a book
Watch a Ted Talk or learn about something you're interested in
Watch the sunset or sunrise
Take a nap, rest
Do a puzzle
______________________________
Relationship Time:
Strengthening bonds and fostering connections can be a potent tool for self-care. Engage in meaningful conversations, write heartfelt letters, help others, or plan a getaway with a loved one.
Call a trusted friend or family member

Organize a meal
Meet someone for coffee
Host a dinner party
Leave a note for someone, even a stranger
Plan a getaway with someone
Write a letter to someone
Help someone
Smile at a stranger
______________________________
Hobby Time:
Explore activities that ignite your passion and bring joy. It could be learning to bake, volunteering, joining a community group, or revisiting a childhood hobby.
Try a class like art, cooking, or dancing
Pick a hobby you enjoyed as a kid
Learn to bake or make your favorite meal
Join a community or small group

Find a volunteer opportunity you are passionate about
______________________________
Nourish Time:
Maintaining your physical health is crucial to your overall well-being. Plan healthy meals, hydrate, or indulge in your favorite treat mindfully.
Meal plan and prep
Organize healthy snacks
Drink lots of water
Visit a farmer's market or other local market
Have a picnic outside
Treat yourself to your favorite dessert or food
______________________________
Mental Time:
These activities are about nurturing your mental health. Practice self-acceptance, set goals, practice gratitude, or let out a healthy yell or cry when needed.
Practice forgiveness– yourself or others
Set goals
Practice gratitude
Make a vision board
Notice your thoughts and feelings
Practice self-acceptance
Write a letter to yourself
Yell or scream, cry, laugh
Ponder what advice you'd give yourself

______________________________
Move It Time:
Physical activities are key to keeping your body and mind healthy. Engage in activities like walking, dancing, yoga, or gardening that keep you active and happy.
Go for a walk or run
Play a sport
Workout with a friend

Pull up a dance online (YouTube, Tik Tok, etc)
Lift weights
Ride a bike or scooter
Try yoga, pilates, or stretching
Clean up
Walk a dog
Garden
______________________________
Spiritual Time:
Feeding your spiritual self can provide a profound sense of peace. Try meditation, reading a spiritual book, or practicing grounding techniques.
Pray
Read the Bible or spiritual book
Notice the connectedness of life
Find and memorize a great affirmation for yourself, repeat as needed
Learn grounding techniques: walking barefoot, squeezing clay, notice all your senses
______________________________
Pamper Time:
Treat yourself with kindness and compassion. Book a massage, have a home spa day, or simply wear cozy clothes and unwind.
Buy a new book
Book a massage, facial, manicure/pedicure
Have an at-home face mask
Buy yourself some flowers or a candle

Stargaze
Get ready or even dress up
Unplug
Light a candle
Get a shower
Wear cozy, comfortable clothing
Use a hot or cold pack, or wrap yourself in a blanket

______________________________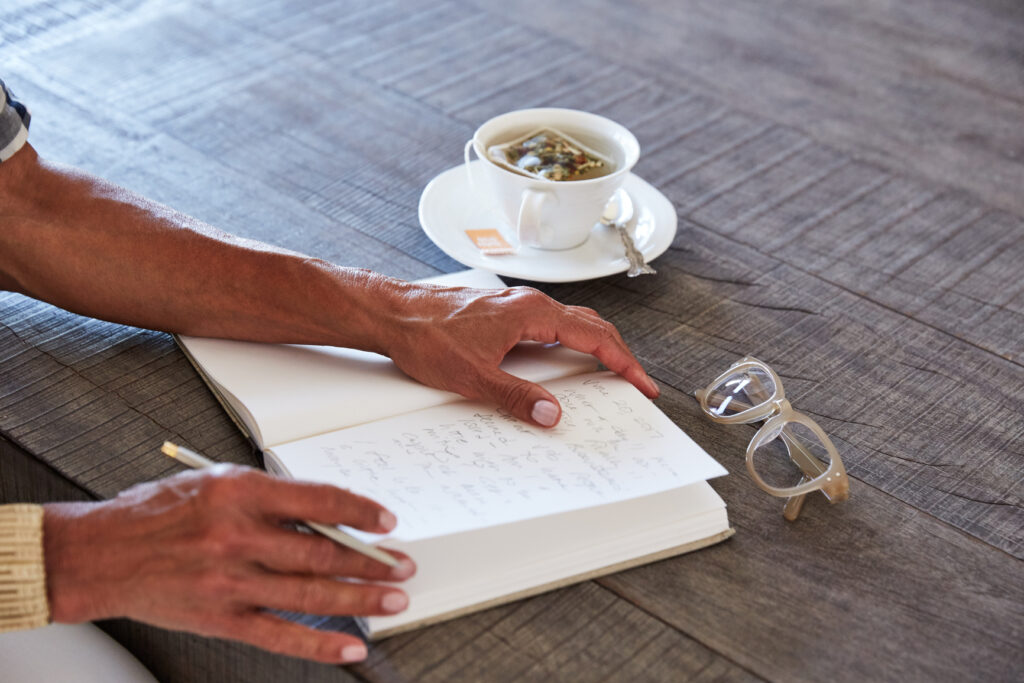 How to Use Your Self-Care Toolbox
After completing a thorough investigation and selecting the activities that speak to your heart, fill your toolbox with them. When the stresses of life challenge your well-being, draw upon your chosen activities to restore balance and harmony. With this approach, you'll achieve a more fulfilling and complete life.
The goal is to recognize when you're outside your window of tolerance, which can often feel like your plate is full. When emotions climb or sink outside your comfort zone, reach for your toolbox. Remember, stress and trauma can cause your comfort zone to shrink, but utilizing your toolbox helps expand it.
Toolkit for Self-Care in Stressful Times
During tough times, taking care of yourself is crucial. Prioritize rest, practice mindfulness or meditation, and show yourself kindness. Sticking to your routine and learning to say no can also help establish a sense of normalcy and control.
Remember, your feelings are valid, so don't be too hard on yourself. Take things one day at a time and focus on what you can control.
Spending time taking care of your physical and mental health is crucial to your overall well-being. Even just 15 minutes a day can make a huge difference. Add in physical activity, healthy meals and snacks, time with friends or family, and hobbies you enjoy.
Remember to take breaks throughout the day to reduce stress and give yourself permission to relax. Incorporate activities into your day that allow you to experience joy such as listening to music, reading books, watching movies,
Moving Forward with Your Self-Care Toolkit
Finally, always remember to take notice of what makes you feel happy, rested, joyful, and calm. Use your self-care toolkit to help you maintain these positive feelings and keep a check on your mental health. With Holistic Wellness Practice (HWP), you can develop a comprehensive approach to mental health and wellness focusing on the whole person — mind, body, and environment. Embrace the idea of self-care, because you are worthy of love and respect.
Your self-care toolkit is more than just a collection of activities; it's a commitment to your mental health care and overall well-being. So take a step forward, start filling your toolbox, and embark on a journey to a happier, healthier you.
Remember, self-care isn't selfish – it's essential.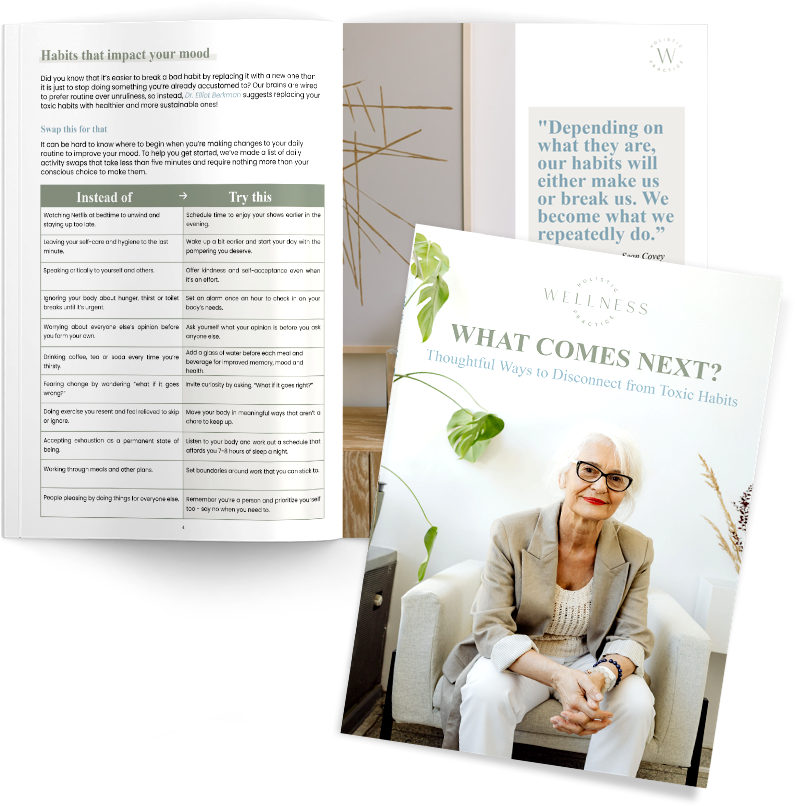 What Comes Next?
You've read the blogs, tips, and posts with catchy ideas. You're taking the steps and making progress, but you crave more. You want answers about why habits have formed in your life and how you can take steps to ensure they don't take hold again.
Now use the items that you checked (or come up with some new ones on your own) and put them into these categories. Use them as you need them!
I feel happy when:
______________________________
______________________________
______________________________
______________________________
I feel rested when:
______________________________
______________________________
______________________________
______________________________
I feel joyful when:
______________________________
______________________________
______________________________
______________________________
I feel calm when:
______________________________
______________________________
______________________________
______________________________
Realize when you are outside your window of tolerance, this often can feel like your plate is full. As your emotions move up or down outside your window of tolerance, use your toolbox to help you. Remember that stress and trauma can cause your window of tolerance to shrink, but using your toolbox will help to expand it.
Hyperarousal: Feeling of increased responsiveness, anxious, agitated, angry, out of control, wanting to fight/attack or run away
Window of Tolerance: Feeling of balance, calm state of mind, relaxed, in control, function effectively, can handle challenges
Hypoarousal: Feeling of decreased responsiveness, emotional numbness, exhaustion, depression, losing track of time, wanting to shut down or freeze
Hotlines
DFCS/CPS Central Intake Center at 855-422-4453
GCAL (Georgia Crisis and Access Line) available 24/7: 1-800-715-4225
Georgia Coalition Against Domestic Violence (available 24/7): 1-800-334-2836
National Domestic Violence Hotline (available 24/7): 1-800-799-7233
National Suicide Prevention LIFELINE:

TALK: Dial 988 from your phone (or 800-273-8255 if using a Google Voice#)
TEXT: Enter 988
CHAT: www.suicidepreventionlifeline.org/chat/

Suicide Prevention Hotline: 1-800-SUICIDE (800-784-2433)
911
Warmlines
Texting for Self-harm support: Text CONNECT to 741741 (available 24/7)
Texting for Crisis support: Text HOME to 741741 (available 24/7)
Teens and Young Adults (available 24/7):

https://www.yourlifeyourvoice.org/pages/ways-to-get-help.aspx
Warm Line: 1-800-448-3000
Texting to talk with a counselor: Text VOICE to 20121

Crisis Line via texting and WhatsApp (available 24/7) https://www.crisistextline.org

https://api.whatsapp.com/send/?phone=14437877678&text=HELLO&app_absent=0

Peer2Peer Warm Line (Certified Peer Specialists will listen, respond, and provide support): 888-945-1414
The Trevor Project (LGBTQ) www.thetrevorproject.org/get-help/

For help:

Text 'START' to 678–678
Call to talk at 866-488-7368
Chat by going to www.thetrevorproject.org/get-help/
Substance Abuse Support and Prevention CARES Warm Line (call or text): 1-844-326-5400, 8:30am-11pm daily
National Eating Disorders Association Helpline: 800-931-2237 (Online chat option available)
Friendship Line (for individuals 60+ years): 1-800-971-0016 (available 24/7)
National Alliance on Mental Illness (NAMI) – GA Chapter

Helpline: 770-408-0625; https://namiga.org/resources/nami-georgia-helpline/
** The NAMI-GA Helpline is available Monday-Friday, 9am to 5pm. Please leave a message if a resource specialist is not available and you will receive a callback as soon as possible. You may also reach the HelpLine by email at [email protected]. Please leave a phone number if you would like to be contacted by telephone.

National Alliance on Mental Illness Main Helpline: 800-950-NAMI; or chat at text "NAMI" to 741741.

https://www.nami.org/help

Georgia COVID 19 Emotional Support Line: 866-399-8938
Note: Warmlines are for support and can link you to a crisis hotline if you need support for suicidal thoughts or crisis. If you are in crisis and do not need a warmline, call 911 or Georgia Crisis and Access Line 1-800-715- 4225 available 24/7.
A Few Helpful Websites
www.yourlifeyourvoice.org (Great site for teens and parents for tools, tips, and options for help)
7Cups: Online Therapy & Free Counseling with 24/7 Chat Option; https://www.7cups.com/
www.mindful.org
Wellness Guides https://med.emory.edu/departments/psychiatry/covid/wellness_guides.html
Vibrant www.vibrant.org
Apps and Channels
Your Life Your Voice (Teen App for Emotions Tracking that ALSO includes integrated Text, Chat, Email, and Call options to speak with a counselor. These features are also listed above in the warmline section outside of the app itself)
One Deep Breath (Guided Breathing App with a LOT of breathwork options)
10% Happier – App and Podcast
Calm – App and YouTube Channel
Do Yoga With Me – YouTube Channel
About Kids Health (Youth Mental Health Animations) – YouTube Channel

https://youtube.com/playlist?list=PLjJtOP3StIuXFJ3jjjR3THLhHNMrFFJkM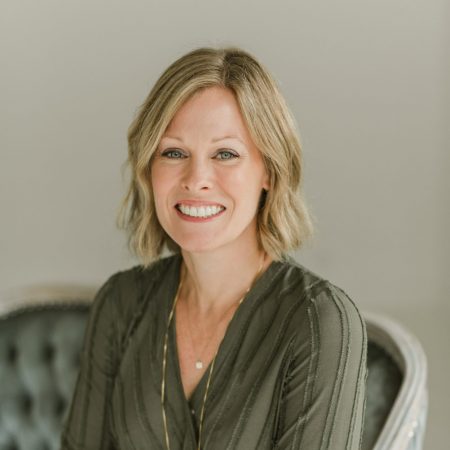 Kristi Schwegman is a psychotherapist specializing in helping couples develop healthy relationships, whether dating, engaged, or married. She also draws from her Christian-based approach to lead individuals in becoming aware of the limiting beliefs that can get them stuck.
We offer in-person and virtual services – contact us today to learn more!