Every day for 21 days, write responses to each prompt and recite the affirmation throughout the day out loud. Take your time in responding to each prompt daily.
Journal Prompts
Every day you will set 10 minutes aside to journal. Strategically written journal prompts have been chosen to get you thinking in a positive direction. Take the time you need to write thoughtful, honest responses. Remember, you are the only one that will be reading these entries. Journaling helps you see yourself more accurately by making you more honest with yourself. You are just alone with yourself, no facade, just getting real. There's no right or wrong answer. Be honest, be raw, be authentic with yourself and just go with the flow. You might be surprised by what comes out.
Affirmations
These are vital to changing your mindset. Every day, say the affirmation out loud. Write it down so that you can see it in several places throughout the day. At the end of the 21 days, pick a few that spoke to you and memorize them. Recite them out loud, any time you need a mindset tune-up.
Encouragement
Write questions, surprises, feelings, and concerns that pop up along the way. If you have a hard time processing them on your own, reach out for help. Changing a long-standing mindset can be hard. A therapist can help you fill in any missing gaps that may be overlooked, teach you strategies to apply in your life, and encourage you to change. You never know what may arise from thinking about some of these prompts, so remember to get help if you need it. You're not alone, you can change, and a therapist can provide a safe space to do so.
Therapist Recommended Reads
Interested in learning more about managing your thoughts and mood? Check out some of these therapist recommended reads.
Journal Prompts & Affirmations:
Day 1
Prompt: Who inspires me? Why? What qualities do they have?
Affirmation: I am inspired by others and I am a source of inspiration to those around me.
Day 2
Prompt: What are 10 things that make me happy? (i.e. feel good, make me laugh, smile, etc)
Affirmation: I have a choice and I choose Joy. I am finding my own happiness.
Day 3
Prompt: What are my 3 greatest strengths? What are 3 awesome accomplishments of mine?
Affirmation: I believe in myself, my skills, and my abilities.
Day 4
Prompt: Where do you feel most safe and comforted?
Affirmation: I create a safe and secure place for myself. I will be kind to myself and those around me today.
Day 5
Prompt: Write what you need to hear right now, today, this very second.
Affirmation: I am worthy of love and respect. Life is happening for me, not to me. I am going to make today count.
Day 6
Prompt: Write about a difficult time in your life that you overcame and how you overcame it.
Affirmation: Everything in my life has a purpose. I am immensely blessed.
Day 7
Prompt: How are you able to help others? (i.e. with your time, money, resources, degree, experience, etc)
Affirmation: I use my time and talents to help others. My heart is open. I welcome opportunity.
Day 8
Prompt: What would I like more of in my life?
Affirmation: My potential is limitless. I have the power to create the life of my dreams.
Day 9
Prompt: What does success look like for me? What does success mean to me?
Affirmation: The world needs my unique talents and gifts. I have the power to create positive change.
Day 10
Prompt: How can I add more fun to my day-to-day life?
Affirmation: I wake up with a peaceful mind and a heart full of gratitude. I choose to make healthy choices that make me feel good.
Day 11
Prompt: What's something that I would love to try and why? Is there a time/place I could plan for this?
Affirmation: I can and I will. I will always choose faith over fear.
Day 12
Prompt: What are some ways you enjoy nature? Name at least 3 and make some plans to start enjoying it.
Affirmation: I am alive and so are the plants and animals I see. I can breathe and feel alive outside.
Day 13
Prompt: How can I show myself more love? (Self-love, self-acceptance, self-forgiveness)
Affirmation: I am not my mistakes. Each day, I'm growing. I am enough.
Day 14
Prompt: What's a lesson or insight you've learned recently? How valuable has this been for you?
Affirmation: I am always improving. I am in charge of how I feel.
Day 15
Prompt: What's the best piece of advice you'd give your younger self? What's the best advice you've ever received?
Affirmation: I permit myself to do what is right for me. I will not compare myself to others.
Day 16
Prompt: What do you need to forgive yourself for? Have you tried in the past to forgive yourself? Why did it work/not work?
Affirmation: I forgive myself. I am compassionate and forgiving.
Day 17
Prompt: When people first meet me, I hope they feel _____. Expand on this.
Affirmation: I have positive energy and confidence. I've got what it takes.
Day 18
Prompt: What would a perfect day for you look like? Sunrise to sunset? Where are you? who are you with?
Affirmation: I am loved and lovable. I will not worry about things I cannot control.
Day 19
Prompt: What are 3 effective ways you could prepare yourself for a future stressful or frustrating circumstance?
Affirmation: I have a plan. I don't sweat the small stuff. Every day, I am creating new habits that will better my life.
Day 20
Prompt: List 3 goals you want to accomplish in the coming year. for each goal, list 3 steps to take toward that goal.
Affirmation: I'm going to persist and progress toward my goals. I can and I will.
Day 21
Prompt: Name an expectation to let go of. (example: I no longer hold ___ accountable for ___.)
Affirmation: I release ___. I will not worry about things I cannot control. I forgive others who have wronged me.
Questions/Emotions/Thoughts to Note
What will you take with you from this experience?

How has your mindset changed?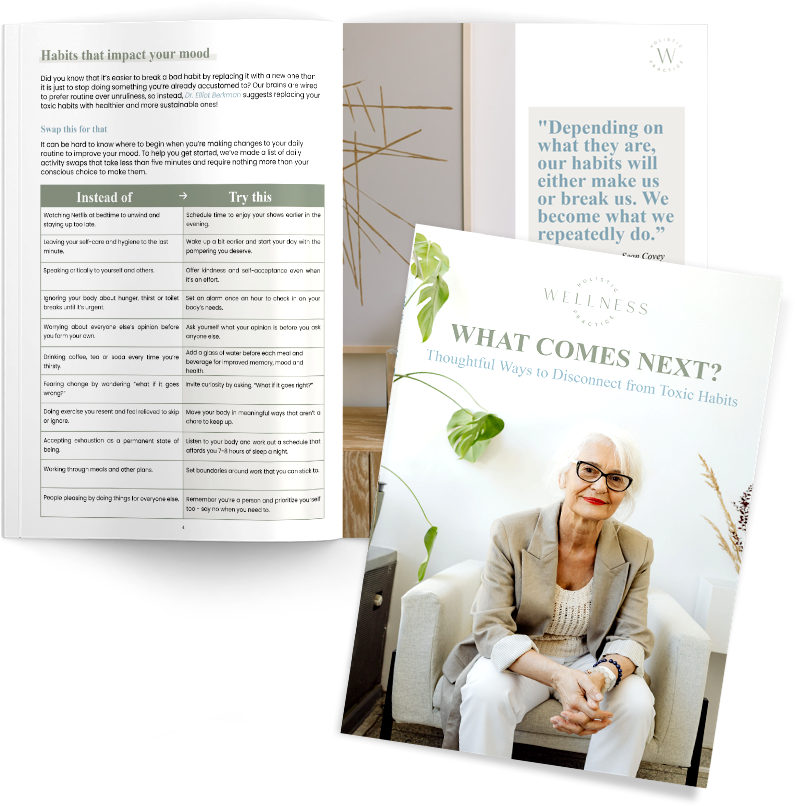 What Comes Next?
You've read the blogs, tips, and posts with catchy ideas. You're taking the steps and making progress, but you crave more. You want answers about why habits have formed in your life and how you can take steps to ensure they don't take hold again.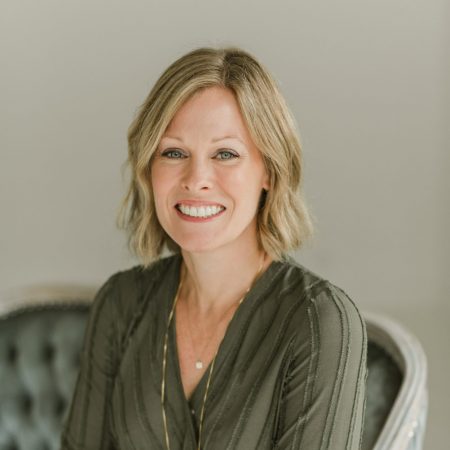 Kristi Schwegman is a psychotherapist specializing in helping couples develop healthy relationships, whether dating, engaged, or married. She also draws from her Christian-based approach to lead individuals in becoming aware of the limiting beliefs that can get them stuck.
We offer in-person and virtual services – contact us today to learn more!