For someone who does not normally experience intense emotional dysregulation, feeling difficult emotions such as anger, sadness, fear, loneliness, abandonment, etc. is kind of like having a bad sunburn.  It hurts, yes, but it is something that can be managed fairly well by staying out of the sun and applying a soothing lotion. However, for someone who does experience high emotional dysregulation, the pain that is present is more like that of a burn victim.  The pain is incredibly intense, often times overwhelming, and not easily soothed or comforted by conventional means. As a result, the person searches, often in a state of panic, for anything that can provide some type of respite or relief from this internal pain they are feeling.
What is Self-Harm?
Non-Suicidal Self Injury (NSSI), or self-harm as it is often called, comes out of a complicated chain of thoughts and emotions that result in emotional dysregulation and high distress.  It is tempting to think of NSSI as "attention-seeking behavior" but the research is very clear that this is not the case.  It is the result of a toxic combination of anxiety, depression, emotional dysregulation, and/or negative emotionality. If you or your loved one is engaging in NSSI, the research would say that this is not "just bad behavior" or a cry for attention. It is an outward response to an intense internal pain. The person who engages in NSSI can feel an overwhelming need to either "numb-out" from the extreme feelings, or to try and outwardly express on their body the waves of intense and often confusing emotions they are experiencing.  For some, it can also be a form of self-punishment or self-directed anger.  Research also shows that NSSI is correlated to an increased risk of suicide so, it shouldn't be taken lightly and a safety plan should be put in place immediately.
What Happens When Someone Self-Harms?
Non-Suicidal Self Injury behaviors such as "cutting", burning, hitting oneself, or any other NSSI behavior, triggers the brain to release natural pain killers, often referred to as "endogenous opioids", which result in a temporary numbing effect that provides relief from the overwhelming pain a person is feeling in the moment.  And, because it works, even temporarily, it becomes self-reinforcing.
These chemicals, which include endorphins, enkephalins, and dynorphins, act on the brain and body in a manner similar to street drugs like heroine, or drugs that a medical doctor might prescribe to control pain after surgery, such as morphine. They quickly attach to the opioid receptors in the brain and create a temporary sense of euphoria and/or relief. Unfortunately, like any maladaptive coping strategy, it works until it doesn't and the person can end up trying to find relief through riskier and riskier behaviors.
Is There Hope?
Yes! Through therapy, a person who engages in NSSI can learn new tools and techniques to manage their pain so that NSSI does not feel like the only option. See Toolkit for Self Care During Stressful Times for additional resources.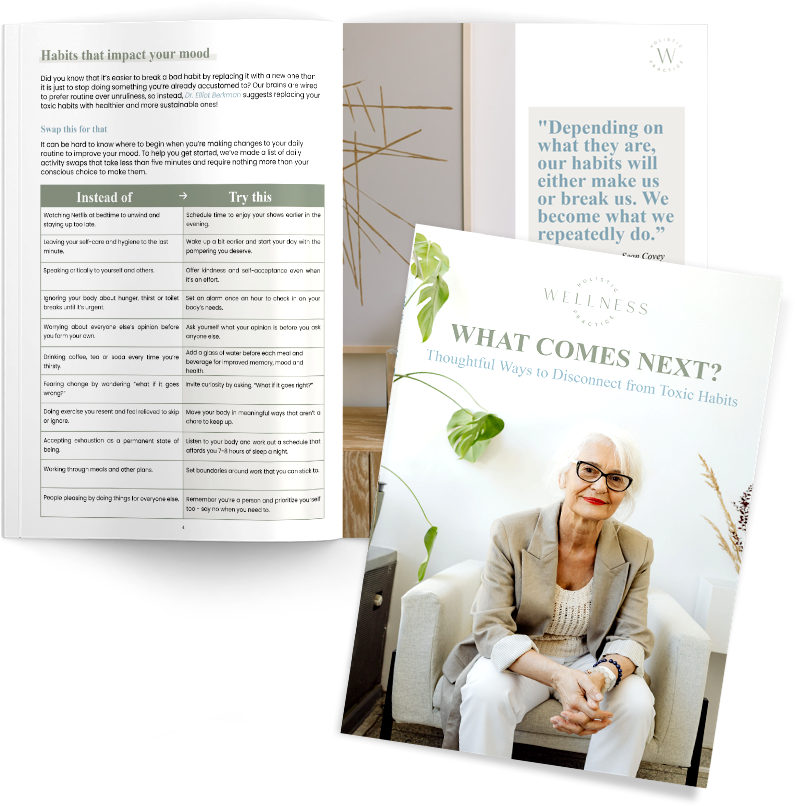 What Comes Next?
You've read the blogs, tips, and posts with catchy ideas. You're taking the steps and making progress, but you crave more. You want answers about why habits have formed in your life and how you can take steps to ensure they don't take hold again.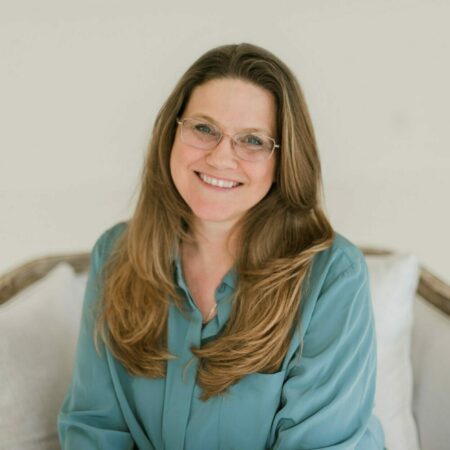 Leigh is a psychotherapist who specializes in working with clients who experience a wide range of symptoms associated with anxiety, depression, and trauma.  She utilizes mindfulness-based and evidence-based treatments in her practice, including ACT, MBSR, DBT, CBT, and SFBT.
We offer in-person and virtual services – contact us today to learn more!