Do you ever find yourself exceptionally sad and unmotivated when the sun starts to set earlier, the days get shorter, and the chill in the air gets a bit more intense? Do you feel like all you're doing is sitting around and waiting for better days? There is a reason for that. I could get into the biochemical imbalance behind these feelings but the fact of the matter is, it is a typical reaction and you are not alone. The winter months can have a very real and negative impact on your mental health. Some people may refer to this time as the "winter blues," however it can be experienced any time of the year. The proper term is Seasonal Affective Disorder, or SAD for short. It affects men and women alike and typically presents in the winter months or about 40% of the year. In the U.S. people typically experience the most intense symptoms during the months of January and February. 
Symptoms of Seasonal Affective Disorder
Seasonal Affective Disorder is often referred to as the "winter blues," but it is much more than that. Seasonal Affective Disorder is a form of depression that can inhibit everyday life and be extremely overwhelming. It tends to present itself when there is a shift within our biological clock (i.e. the days getting shorter), which causes mayhem within our daily routines. The symptoms of Seasonal Affective Disorder mimic those of major depression, ranging from mild to severe. Symptoms can include a form of depressed mood, intense sadness, a loss of interest in daily activities, changes in sleep and appetite, increased fatigue, trouble concentrating, and an increase in social withdrawal. Individuals may also tend to overeat and crave carbohydrates during this time which could lead to weight gain. People tend to spend more time inside, typically isolated from others, and exercise less. The hardest part of the day can often be getting out of bed in the morning and falling asleep at night.
How to Heal Seasonal Affective Disorder Naturally
Light Therapy/ Vitamin D
As I said previously the days are shorter, therefore we spend significantly less time, or none at all, in the sun. Which in turn reduces the amount of Vitamin D we are getting from the sun. One way to combat that includes light therapy. Light therapy involves being near a light therapy box for 20 or more minutes per day (typically recommended in the morning). A light therapy box emits similar healthy rays from the sun through very bright light. Many individuals begin to see improvements within a week or two of using light therapy daily. Many light therapy boxes can be found online ranging from inexpensive to high-end. You can also add Vitamin D as a daily supplement to combat decreased sun exposure. 
Proper Sleep
During this time it is essential to incorporate a nightly sleep routine to ensure your body gets a proper amount of rest and decrease the likelihood of oversleeping. It is imperative that your body reaches the deepest sleep stage so it can recharge your immune system. Try to create a simple nightly routine to help you fall asleep faster and stay asleep longer. For example, every night 30 minutes before bed you drink a glass of water, brush your teeth, and read a book for 20 minutes.
Movement
Exercise will also be your best friend in combating SAD symptoms. I know I know, the last thing you want to do when you're feeling this way is spend your free time working out or around strangers in a sweaty gym, however, it is one of the best things you can do for your body and mind. Just try moving your body for 30 minutes per day. Try a short walk outside (which will also increase vitamin D), a short walk on the treadmill, or a yoga session if it is too cold outside. Moving your body does wonders for SAD.
Be Kind to Your Mind
Finally, I would like to say a good start to healing SAD symptoms and lifting your spirits is knowing that you are not alone and allowing yourself grace and understanding during this time. Imagine this: it's 6 am your alarm sounds off and you prepare yourself to get out of bed and get ready for work. It is dark and 40 below outside. You somehow drag yourself out of bed, get ready for the day, and head to work… in the dark. You get to the office, where you spend the rest of the day inside using all your time and energy working. Finally, the end of the work day rolls around and you head home… in the dark, yet again. Does that sound familiar? So many of us often spend our days that way, whether it's going into the office, going to school, or working from home. We start our day in the dark, spend the majority of it inside, then end our day in the dark. Of course, your body is out of sorts, and of course, you are out of step with your daily routine. Try having gentle conversations with yourself when you're feeling down, you are a human and you are doing the best that you can. Try to do things throughout the day or week that attend to you and your body, spend time with friends or add a yoga class into your routine. Talk therapy, especially cognitive behavior therapy (CBT), can be effective when treating SAD. Having a professional to process what you are going through, the symptoms you're experiencing, and ways to combat and treat them can help immensely.
Seasonal Affective Disorder vs. the "Holiday Blues"
On top of the days being shorter, the winter also brings us the holiday season. The holidays can leave some feeling overwhelmed and drained due to social obligations and some feeling alone and isolated during this time. Exhaustion during the holidays may be less severe than SAD but it can still be difficult and inhibit everyday life. You may also notice changes in appetite and sleep, irritable or depressed mood, persistent exhaustion, or loss of interest in things you typically enjoy. These symptoms can present due to social expectations or social isolation during the holiday season. The coping strategies listed above can also be helpful if you're experiencing any of these symptoms. It is also important to prioritize self-care and connection with those that matter. Setting expectations and applying boundaries are of utmost importance. It is okay to say "no" and not attend every social gathering. Boundaries may be hard to set but they do not harm. Pick and choose what events you attend, while being mindful not to isolate yourself during this time. If this is a time when you experience overwhelming loneliness, seek volunteer opportunities in your community or other ways to stay connected with others.
The winter months can be tough for all but they do not last forever. Do your best to prioritize yourself during this time.
Therapist Recommended Reads
Interested in learning more about natural treatments for depression? Check out these therapist recommended reads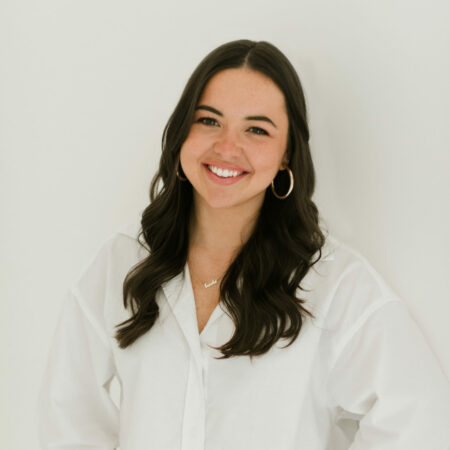 Brooke is a psychotherapist who specializes in helping clients dealing with difficult life transitions, symptoms of anxiety or depression, and LGBTQ+-related issues. She practices a collective and modern approach to mental health counseling, which is rooted in genuineness and vulnerability.
We offer in-person and virtual services – contact us today to learn more!