Seasons of life come and go, some more enjoyable than others. However, we often find ourselves wanting to move past the season we are currently in and onto the next. Regardless of the life situation we are in, we may still yearn for better days. This feeling is natural to experience from time to time, but true joy and contentment can always be found exactly where you are.
When we realize our life or our plans are not going the way that we had hoped we often hyper-fixate on that, we allow the mayhem of negativity to take over our whole life. I want you to know if you relate to those feelings, you are not alone. Regardless of your season of life, even the ones you expected to be rainbows and butterflies, you still can feel a sense of displeasure and lack of fulfillment. This blog will offer a few strategies that can help you find fulfillment and comfort in your current life situation.
The signs and symptoms of discontentment can often mimic depressive symptoms (intense sadness, lacking interest in daily activities, changes in appetite, disruption of sleep, increased fatigue, difficulty concentrating, and increased social withdrawal). However, discontentment can look different for everyone, some individuals experience an increase in tension in their relationships, often lashing out at others or finding problems in anything their partner/friends do or say. Knowing the symptoms is important in beginning your journey to finding fulfillment in your current life situation. It can be relieving to know that discontentment is not a rare experience but rather a typical feeling. You are not alone.
First and foremost I ask that you allow yourself grace. Let this be a time of growth and exploration. Many others have been down the road that you may currently be walking, you are only human. Life ebbs and flows and often down seasons are the seasons where we experience the most development and reflection. Gentle self-talk and validation grant you the grace that you may need at this moment. Building community and having conversations about the season of life you are in can help normalize your feelings. Feel encouraged to use this time to engage in self-reflection; explore your interests, values, and aspirations so that you may find ways to further incorporate those into your life. It may be helpful to pick one hobby that brings you joy (i.e., painting, nature walks, dancing, reading, thrifting, etc) and intentionally begin incorporating that into your weekly routine. Engaging in meaningful activities can greatly shift your mindset and improve your overall well being. Explore your personal interest, creative pursuits, or hobbies and make them a greater priority in your day to day plans. Seasons of life can bring a rollercoaster of emotions, please allow yourself to practice self-compassion. You are not alone.
We often find seasons of discontentment when we are stuck in a rut. Every day looks the same, we wake up and spend the day floating through our typical mundane tasks and then we go to sleep. It lacks luster. In this season give yourself permission to explore new opportunities. Maybe that is attending a cooking workshop you've always considered or taking an online course to learn sign language, something that pushes you a bit out of your comfort zone. New challenges and experiences shake things up, they can change our outlook and induce positive change. New experiences can be uncomfortable but that is the point, change challenges discontentment. You are not alone.
Be kind to yourself as we all experience seasons that lack luster and fulfillment. If you feel stuck and aren't sure how to go about it on your own, consider finding a counselor and beginning your therapy journey. Going through life can be difficult as we experience the whirlwind of ups and downs but remember you are not alone. You deserve to find contentment in your life. Peace and fulfillment are reachable regardless of the season you are in.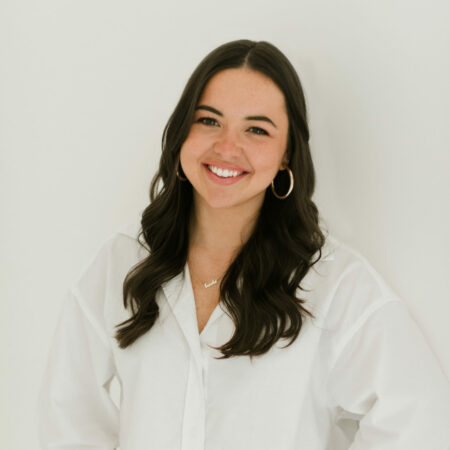 Brooke is a psychotherapist who specializes in helping clients dealing with difficult life transitions, symptoms of anxiety or depression, and LGBTQ+-related issues. She practices a collective and modern approach to mental health counseling, which is rooted in genuineness and vulnerability.
We offer in-person and virtual services – contact us today to learn more!