Life can be unpredictable and difficult at times. While we may have family, friends, or significant others to lean on during tough times, sometimes outside support can be helpful to get us through the uncertainty and guide us through feeling overwhelmed. If you've found yourself seeking the support of a counselor, you've made a courageous step toward investing in yourself. Now that you've chosen a counselor and have made your first therapy appointment, you might be wondering what to expect for your first appointment.
How You Feel is Normal
It's normal to have questions about what to expect, and you might even feel nervous about talking with a therapist. It's important to remember that therapy is a place that is solely about you and your concerns about your life. Knowing that you are entering a non-judgmental space may help you relax into the process.
Your First Therapy Appointment
Your first appointment may begin with a structure similar to a doctor's appointment. You will usually be given intake forms and questionnaires to fill out before you are seen by your therapist. Typically, a therapist will send you these forms before your appointment so you can complete them at your convenience or at least 24 hours before your appointment. Here at Holistic Wellness Practice, we utilize a client portal online where you will be able to fill out and sign these forms with ease. These forms will highlight a couple of things, including informed consent, which leads us to our next section…
What is Informed Consent?
Informed consent is the giving of information to a client by a clinician, which explains the provider's qualifications and scope of treatment. By being fully informed, you are able to participate in your care. Informed consent includes but is not limited to:
Explanations about how your information is stored and protected
Information on your client rights and your therapists' adherence to their code of ethics
Information about your therapist's background and education as well as qualifications
Explanations about confidentiality and any limits to confidentiality
Information about fees and payment, including insurances in your provider's network
While you can find much of this information listed online, it will be important to set aside this time for any questions you have about the process.
Getting To Know You
Beyond forms and portals, the first session is also about you! Your counselor will want to begin the therapeutic relationship by offering a safe place for you to open up and talk about yourself. As we are aware, it is difficult to be vulnerable and even more so with someone we don't know. However, a therapist understands that the process of emotional vulnerability takes time and trust, so they will do their best to create a comfortable and compassionate environment for you.  In the process of getting to know you, the therapist may ask you questions about your occupations, education, family, and relationships. Depending on your goals for therapy, your therapist may not spend a whole lot of time excavating your entire history, but since your experiences have helped shape who you are, some of these details are helpful for your therapist to learn who you are as a person in this world.
How Things Are Going For You
Your counseling sessions are a time for your worries to be met with care and attention by a trained therapist. Your first session will typically include some kind of mental health assessment, where your provider will ask detailed questions about the symptoms you are experiencing in your life right now. They will want to know and understand the circumstances around what brought you into therapy, and how you are coping right now. Sometimes, a therapist will give a mental health diagnosis, but not always.
What Are Your Goals For Therapy?
In addition to wanting to know what you're struggling with, your counselor will also want to know your goals for your future. They will work with you to identify what is not working in your life and create measurable markers for where you want to be.
Questions To Ask Your Therapist
While your therapist will want to know you, it's also important for you to ask questions as well, in order to see if there is a good fit between you two. Some questions you may want to ask are:
What is their therapeutic approach to treatment? What is their philosophy?
Where did they get their education and what level of licensure do they have?
What areas of specialty do they treat? Are there certain age groups or demographics they have experience with? Do they have experience working with issues similar to you?
How long have they been practicing? Do they take insurance and what are their rates?
Since finding a good mutual fit is so important, you may also want to consider parts of your identity and beliefs that make up important parts of you. These may include whether they work with couples and families, or whether they are able to give advice on parenting, whether they have experience and training working with developmental disabilities, if they identify with LGBTQ allyship, if they possess a cultural awareness and understanding which is important to you. Considering these aspects of your counselors' identity could help you feel confident in the therapeutic process, since our identities do shape how we see the world.  You can also spend time reviewing their therapist profile as well as what information is already available online. Beyond that, see if they've written any blogs or have content that speaks to you. You can also take advantage of any free consultations they offer and get a chance to voice any concerns you may have directly. We look forward to hearing from you and connecting you with a therapist who is a good fit for you!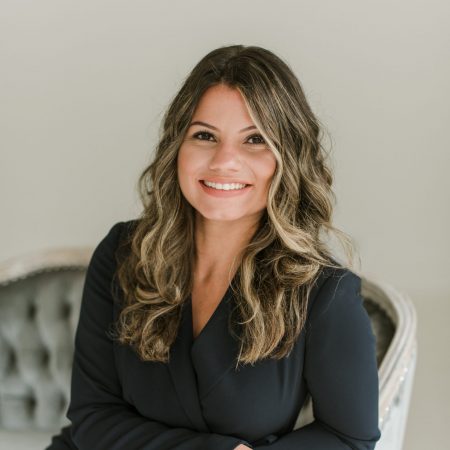 Gleyce Almeida-Farrell is a psychotherapist and the founder of Holistic Wellness Practice in Alpharetta, GA. She specializes in helping adults manage stress and overcome symptoms of anxiety utilizing a holistic and integrative approach to mental wellness.
We offer in-person and virtual services – contact us today to learn more!