Caring for our mental health is a priority for many of us, but actually getting to the point where you're face-to-face (or screen-to-screen) with a therapist is often met with barriers. The cost of therapy may be one of these barriers, and you may find yourself questioning whether therapy is a worthwhile investment for you. In its most basic definition, therapy can be described as a healthcare service that ranges from acute care to a collaborative and ongoing process around your life goals. There are many different types of services available, and as such, the costs will vary depending on your needs as well as how you hope to benefit. 
When contemplating whether therapy is the right investment for you, running through a cost-benefit analysis may be a smart choice to weigh your options. Below are some aspects that might aid in the decision-making process and ultimately help you arrive at a sense of peace about whether or not therapy is right for you.
What Could Therapy Help You Achieve or Change?
Beyond teaching practical tools for moving more fluidly throughout life, investing in yourself is also shown to lead to systemic change. This means that a change in you also creates change around you– throughout your relationships, work, health, and communities you meet with, just like a ripple effect. The best part about this, of course, is that these influences are often lasting changes. Being clear on your goals can help you when working with a therapist to get the most benefit from counseling. Holistic Wellness Practice offers several focus areas and approaches that treat the person holistically, in mind, body, and spirit.
Is Therapy Covered Through Health Insurance?
Many insurances cover mental health care services, though co-pays and approved length of treatments will vary by carrier. If using insurance is a must for you, a good idea would be to contact your insurance carrier to check your plan's benefits and ask how much your insurance will cover for mental healthcare. It would also be a good idea to check how many sessions are allotted per year. At this time, Holistic Wellness does not take insurance, though we do offer competitive rates. Click here to find out more. 
Something to consider: insurances require treatment billing codes in order to cover services. Therefore, your therapist will be required to give you a diagnosis and treatment plan if you choose to go through insurance. This information will be part of your medical file. For example, therapists commonly bill for Adjustment Disorder (F43. 20), Major Depressive Disorder (F32.1), and General Anxiety Disorder (F41.1). When you pay out of pocket, your therapist is not required to keep record of a diagnosis.
What Can I Expect To Pay for a Therapy Session?
The short answer to this question is that it depends. If you go through your insurance, you'll usually be required to cover a co-pay. Of course, this dollar amount may vary regarding whether you've met your yearly deductible or not. Therefore, it's in your best interest to contact your insurance or Human Resource Department if you do plan to use insurance.
Yearly deductibles can range from $500 to $3000+, and co-pay typically ranges from $20 to $100 a visit. Narrowing down your budget can help you take the next step in choosing the right therapy fit for you if you decide to stay within your insurance network. 
Can I Pay Out of Pocket?
You can definitely pay out of pocket for counseling services, and in fact, many therapists choose not to take insurance as a form of payment. That said, some may offer a superbill, which is essentially a receipt of treatment that you can submit to your insurance for reimbursement.
Plenty of therapists opt for cash pay (also known as out-of-pocket) because they specialize in a treatment area, such as marriage and family counseling, or offer specialized services such as integrative models and treat issues like trauma, eating disorders, couples counseling, executive coaching, and more. A therapist's training is extensive and expensive; therefore, their sessions could range anywhere from $75 a session to $250+ a session.
Do Therapists Offer Lowered Rates?
Rates are determined by a counselors' level of training and licensure. As a general rule, licensed therapists (in contrast to pre-licensed clinicians or interns) will charge more for their services, as well therapists who have specialized training. However, as therapists believe that counseling should be accessible to all and understand that finances could be a barrier to getting the support you need, some therapists will offer a sliding scale fee, which is a reduced cost for their treatment. That said, some may hold a limited number of spots available for reduced services to allow this option for those in greatest need. Be sure to ask if your therapist offers a sliding scale if this option interests you.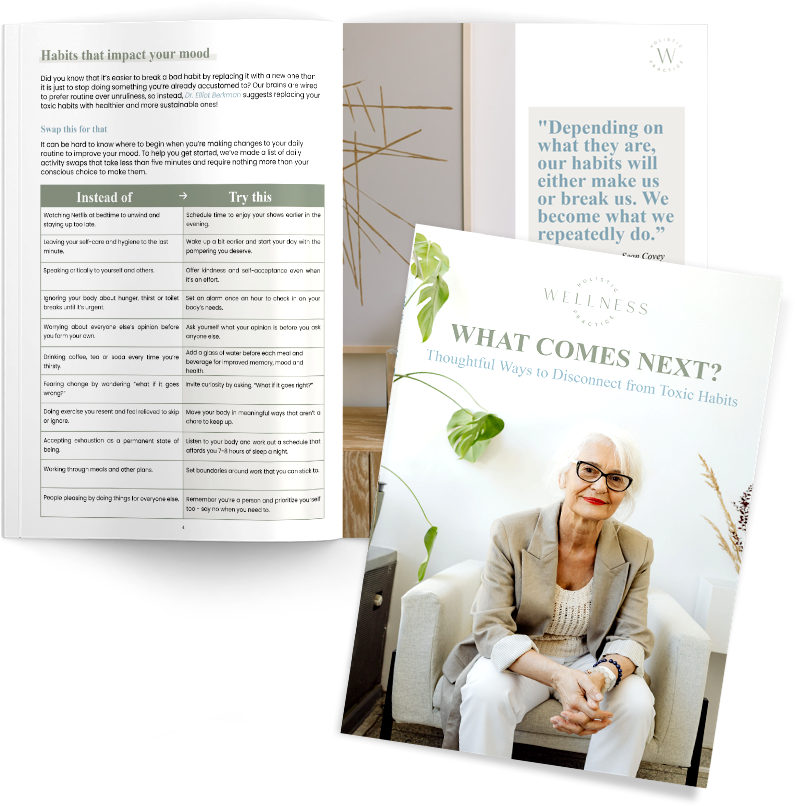 What Comes Next?
You've read the blogs, tips, and posts with catchy ideas. You're taking the steps and making progress, but you crave more. You want answers about why habits have formed in your life and how you can take steps to ensure they don't take hold again.
Laws That Have Helped Access to Mental Health Care
The Affordable Care Act was enacted in 2014 and allowed for more affordable access to counseling and mental health care for many Americans. Prior to the Affordable care Act, insurance companies were able to charge substantially higher premiums for pre-existing conditions, which unfortunately marginalized many who already struggled with mental illness.
Additionally, the federal parity law says that health insurance agencies cannot charge more for mental health care services than medical services. For example, an insurance company cannot charge $50 per visit for counseling and only $20 per medical doctor visit. These services must be reasonably equal in cost to prevent mental health services from being inaccessible. 
Why Should I Work With a Therapist?
Mental health is just as important as our physical health. Therapists and counselors possess high-value skills developed to specifically help and support people who are facing challenges in their lives. These mental health professionals have years of education in learning and practicing therapeutic models, core counseling skills, can assess and diagnose a broad range of issues, and have undergone thousands of hours of clinical experience working with individuals and families.
Choosing to engage in therapy should be an informed decision, especially when considering how much you'll be paying for this service. While cost may be significant, it is likely to vary depending on your payment options. If you are ready to begin investing in yourself, contact us today to be connected with one of our team members for your personalized therapy services.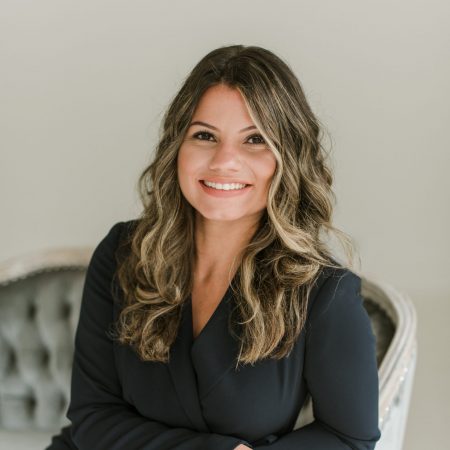 Gleyce Almeida-Farrell is a psychotherapist and the founder of Holistic Wellness Practice in Alpharetta, GA. She specializes in helping adults manage stress and overcome symptoms of anxiety utilizing a holistic and integrative approach to mental wellness.
We offer in-person and virtual services – contact us today to learn more!