Infertility is a painful struggle. A lonely and scary ride that none of us would voluntarily jump on. In the United States 10-15 % of couples have difficulty getting pregnant or sustaining a pregnancy. In honor of National Infertility Awareness Week, we would like to shed light on how to support someone through the physical and psychological roller-coaster of infertility.
Infertility changes a person, a couple. How they view themselves and the world around them. Physically, countless tests, procedures, medications, and schedules can leave you feeling desensitized, disconnected, and robotic. Emotionally, stress, loss, fear, and failure can lead to anxiety, depression, and complicated grief.
COUPLES – You are in this together. Talk to each other about your wishes, your fears, your needs and how you can best communicate and support each other through this journey. Remember that it is okay to feel and cope differently. Focus on intimacy outside of sex, as it may become a chore for you. Touch, compliments, affection, spontaneity, and fun can keep your spark going. Decide how much of your story you want to share with others and how you want them to support you. Consider rehearsing phrases to respond to unexpected questions. Explore resources that may be beneficial to you individually and/or as a couple such as support groups.
FAMILY AND FRIENDS – Wondering what you can do or say to support your loved ones? Let them know that you care and are there for them; to listen, to learn, to help them throughout their journey. Take time to educate yourself on infertility. Understand that infertility is a medical and emotional crisis that can wreak havoc on a couple physically, emotionally, and financially……for years and sometimes with no resolution. Respect boundaries and allow your loved ones to share updates when they are ready vs asking questions. Be sensitive regarding family gatherings or celebrations related to other's children or pregnancies. Acknowledge grief of a failed IVF attempt or a miscarriage with a card, flowers, or kind gesture. Support difficult decisions such as pursuing numerous rounds of treatment, stopping treatment or to pursuing alternative means to parenting such as adoption or surrogacy. Lastly, let your loved one know how important and valuable they are and that their infertility does not define them.
COMMUNITY – Infertility can be viewed as a global public health issue and thus, we need to join as a community to support those faced with this crisis. Types of support should include financial, medical, psychological, holistic, and educational resources. Learn about insurance coverage and FMLA benefits. Explore medical options. Consider holistic approaches to supporting fertility. RESOLVE, The National Infertility Association and the American Society for Reproductive Medicine are both excellent sources of advocacy, education, support, and resources. Visit their websites to learn more: https://resolve.org/ and  https://www.asrm.org/.
IF YOU ARE STRUGGLING WITH INFERTILITY, YOU ARE NOT ALONE. Even with the support of your partner, loved ones, and medical team, you may feel isolated, confused, and beat down during your journey. Consider peer and/or professional support during this time. Connecting with others who have been or are going through similar experiences can be vital. Both women and men can benefit from peer support given their experiences differ both physically and emotionally. Many options for peer support are available and can include in-person or online support groups, 1:1 matching, informational meetings, and blogs, or mobile apps. Professional support is also invaluable as infertility can impact your relationships with others, your spiritual beliefs, your life perspective, and how you feel about yourself. Especially consider seeking counseling if you are experiencing depression, anxiety, grief, or trauma. It is also not uncommon to become preoccupied with your infertility or have difficulty making decisions about options or next steps in your journey. If you feel stuck, uncertain, or lost, a fertility counselor can help!
This week, April 19th-25th, we recognize and honor all those struggling with or impacted by infertility. We invite you to join the #WearOrange Campaign on April 22nd, which was created by RESOLVE: The National Infertility Association to help raise awareness about the importance of empowering those impacted by infertility.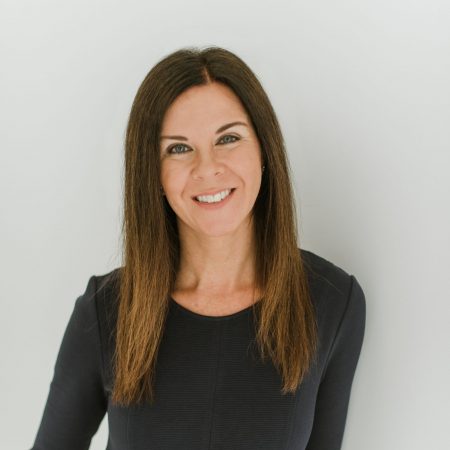 Courtney Daniels is a psychotherapist who holds Perinatal Mental Health and Bringing Baby Home certifications. She specializes in helping women and couples achieve pregnancy, postpartum, and parenting wellness.
We offer in-person and virtual services – contact us today to learn more!