You may have heard of different avenues one can take toward improving their overall wellness and mental health. After all, the field of psychology originated out of studying the many factors that contribute to how we think, feel, and behave. We are multifaceted people and will experience new and ongoing challenges throughout our lives. As such, several paths grew out of the mental health field, which offer distinct training and qualifications to treat the specific issues where a person may need mental health care.
If you are considering seeking support to help you through ways in which you feel stuck or need outside guidance to help you reach your goals, then you may be wondering where to start. Understanding the difference between coaching and therapy would be a good place to begin so you can make an informed choice about your health.
What Qualifications Does A Counselor or Therapist Have?
Probably the most significant difference between coaching and counseling or therapy is the qualifications. Licensed mental health counselors and therapists are considered healthcare providers. They must have at least a Master's degree in Psychology or a related focus, and they must go through a process of accreditation, similar to what a doctor or nurse would need to do. Licensed counselors and therapists are required to earn thousands of hours of clinical experience, typically ranging from 1200 to 3000 hours depending on the state where they practice. They are also required to take a board exam that measures their competency before being awarded their license. Additionally, therapists are trained in using a certified manual, the Diagnostic and Statistical Manual of Mental Disorders (DSM).
Can Anyone Be A Coach?
Some therapists and counselors will provide coaching services as part of their treatment. However, the qualifications to become a coach differ from the requirements for therapists. Coaches are not required to have a qualifying degree, and they are not governed by an organized board. This means that there is not an organization that oversees how a coach provides treatment, and they are not legally liable for practicing outside their scope in the same way a counselor is held responsible. Several certification programs are available for coaches. However, many coaches specialize in specific areas based on their interests and lived experiences. Lived experience can go a long way in supporting another person through a similar change or challenge.
What You Work on Might Be Different
Counselors have been trained in assessing, diagnosing, and treating mental health concerns. They typically will gear their treatment towards reducing symptoms of a given problem. For example, suppose a person enters counseling because they are struggling with depression after a job loss. In that case, a counselor will likely assess the severity of their depression by asking detailed questions about how it presents in their life. Are they sleeping too much or too little? Are they isolating themselves? Do they see life through a negative lens? Are they experiencing self-doubt and lack of motivation? A counselor will choose a treatment plan that will reduce the severity, frequency, and duration of a clients' symptoms, which ultimately help a client feel better and live a healthier life.
On the other hand, Coaches do not provide diagnoses, and they do not treat mental illness. They do care about ways a person is experiencing a certain problem, but they are more interested in creating actionable solutions to future goals. They focus more on problem-solving and identifying barriers to getting the outcomes a client desires. One important point to mention is that coaching services are not billable to insurance, so they would be paid out of pocket.
Is There A Difference In Skill-Set Between Coaching and Therapy?
Given the steep requirements for becoming a counselor, their training is robust, and they are highly skilled at core counseling skills. These are relational skills such as:
Empathy – the ability to take on another's perspective and connect with how they may be feeling.
Emotional Validation – the ability to understand what another person is experiencing, along with an effort to learn about their experience, while practicing non-judgmental acceptance.
Active Listening – the process of listening with all your senses, including providing and noticing non-verbal cues, in such a way that you hear not only what the other person is saying but also hear the meaning.
Counselors are also highly skilled at recognizing patterns and tailoring their treatment to individual needs, no matter what issue a client has. Of course, coaches also possess skills to listen and empathize. However, coaches typically work with clients who are functioning well but feel that they aren't living life to their fullest potential.
The Takeaway
Both counseling and coaching provide solutions to get you closer to the life you want to be living. Some say that counselors work on the "why" of the problem, whereas coaching focuses on the "how" to get out of the problem; they also say that counselors will look at the past and coaches will look at the future. It's important to note that both coaches and counselors work on specific goals and changes. There is much overlap between the two approaches, and the goals you have for yourself will typically determine whether you would benefit from counseling or coaching.
If you feel you could use extra support toward reaching your goals, contact us today to be placed with a counselor or coach of your choice.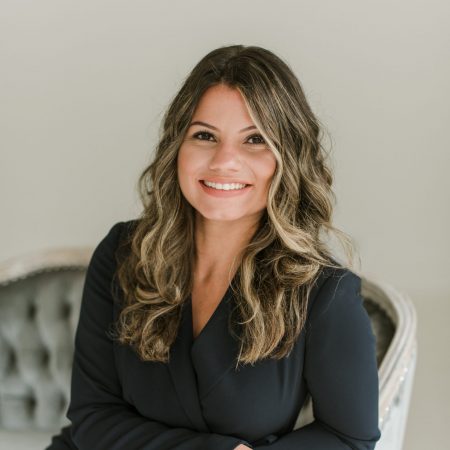 Gleyce Almeida-Farrell is a psychotherapist and the founder of Holistic Wellness Practice in Alpharetta, GA. She specializes in helping adults manage stress and overcome symptoms of anxiety utilizing a holistic and integrative approach to mental wellness.
We offer in-person and virtual services – contact us today to learn more!