Does drinking your morning coffee gives you "jitters"? Do you crash after eating a sugary snack? The foods we eat connect to our mood and how we feel!
Understanding Food Energetics
According to traditional Chinese Medicine, each food has an energy that can nourish our body or create imbalances that result in sickness. This is also known as food energetics. Understanding food energetics helps build a sense of well-being. It's true that you are what you eat!
Reduce Anxiety
Foods with caffeine, sugar, or alcohol create tensing qualities in the body. If you feel anxious, consider looking at how much coffee, sugar, and alcohol you consume in relation to other foods. Could you try an herbal tea instead of your regular coffee, or fresh fruit instead of candy?
Looking for a coffee replacement? Try MUD\WTR™ — MUD\WTR™ is a coffee alternative made with organic ingredients celebrated by cultures young and old for their health and performance benefits. With 1/7th the caffeine as a cup of coffee, you get focus, energy and immunity without the jitters, crash and dependency.
We also love Teccino's Caffeine-Free Herbal Coffee — Every cup of Teeccino is brimming with nutritious health benefits that are naturally released during brewing from Teeccino's herbs, roots, fruits and nuts.
Feel Grounded
Want to feel more grounded? Reach for foods that literally grow in the ground! Root vegetables, especially when stewed or baked, bring forth a stabilizing quality. They are typically sweet and are a great way to reduce cravings for sugar. Try baking sweet potatoes by washing and slicing them, drizzling them with extra virgin olive oil and sea salt, then baking them at 375 degrees for 40 minutes. They're delicious!
Increase Energy
Need an energizing boost? Reach for bright fruits and leafy greens. Like their colors, you'll feel more vibrant and refreshed. If you have digestive discomfort or bloating from eating raw salads or vegetables, try lightly steaming them to maintain nutrients and break down the fiber.
Feel Connected
Want to feel more connected? Eating foods grown locally and purchased at your local farmer's market can help you feel more connected to your community. Plus, you get to meet the people who grew your food! Cooking food at home helps you connect better with your food, slow down while eating, and helps you tune into fullness cues more easily than when eating out at a restaurant.
Need 1×1 support with finding the right foods to boost your mood? Schedule an in-person or virtual consultation!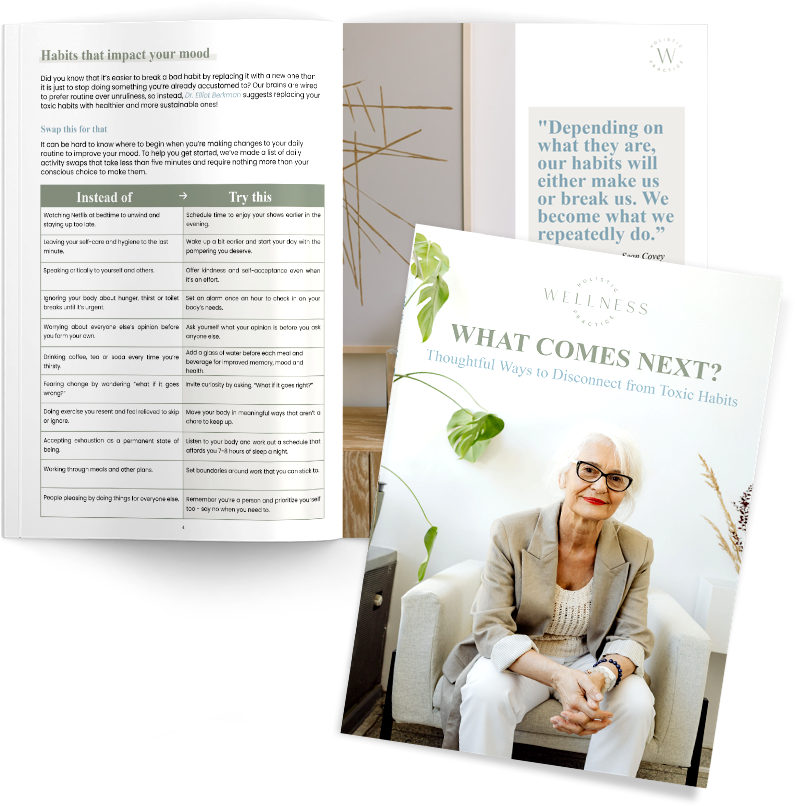 What Comes Next?
You've read the blogs, tips, and posts with catchy ideas. You're taking the steps and making progress, but you crave more. You want answers about why habits have formed in your life and how you can take steps to ensure they don't take hold again.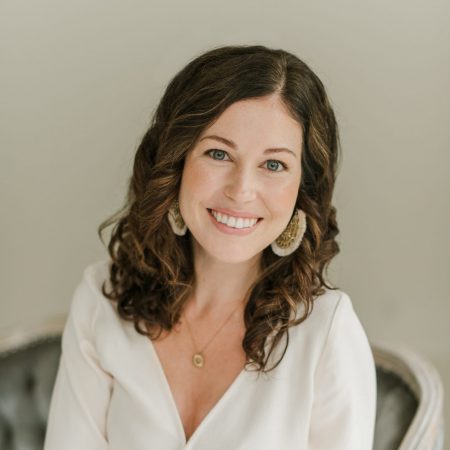 Lauren Stickney is an integrative nutrition health coach and emotional eating coach certified through the Institute for Integrative Nutrition. She specializes in women's nutrition, women's relationship with food, and healing an unhealthy body image.
We offer in-person and virtual services – contact us today to learn more!