Did you know that sugar is added to nearly 75% of processed foods? I call these added sugars "sneaky sugars" because they end up in foods you wouldn't expect, like tomato sauce, granola, or salad dressing.
It can be overwhelming to manage sugar cravings – they're strong! If you are looking to decrease the amount of sugar you eat, try one of my tips below.
Tip #1: Be a Food Label Detective
Pull out five items from your pantry or refrigerator (or look at five items next time you go grocery shopping). Read the nutrition label. How much added sugar per serving is there? You can also read the ingredients on the back of the label to find out where the sugar is hiding. Some different names you may find on a label include High Fructose Corn Syrup, Corn Syrup, Cane Sugar, Pure Cane Sugar, Maltodextrin, and more. The more educated you are in understanding food labels, the more aware you will be in choosing grocery items.
Tip #2: Eat Sweet Whole Foods
A great way to reduce your intake of added sugars is to reach for naturally sweet vegetables and fruits instead! Cooked carrots, beets, and sweet potatoes can be a great fix for a sweet craving. I often oven-roast a combination of chopped sweet potato, parsnips, carrots, turnips, and squash with a drizzle of extra virgin olive oil, salt, and pepper for 30 minutes at 375 degrees. It's great to eat on its own or you can pair it with chicken, chickpeas, or your favorite salad for a meal!
Tip #3: Look for Natural Sugar Alternatives
Aside from sweet whole fruits and vegetables, there are a number of great ingredients you can use that are healthier versions of sugar or sugar alternatives. Raw honey is packed with enzymes. Coconut sugar has less of an impact on blood sugar levels than white sugar. Maple syrup contains antioxidants. Stevia is a zero-calorie sweetener that is even sweeter than sugar! Try one of these in your morning oatmeal instead of purchasing pre-sweetened packets. I guarantee it will taste better than what you'd buy at the store and you'll be decreasing your sugar intake.
Tip #4: Deconstruct Your Sugar Craving
Cravings can occur due to a nutritional need, an emotional need, or both. Ask yourself, "What is driving my craving?" This simple trick will bring mindfulness and awareness to your eating habits.
To learn more about how to make healthy dietary changes in your life, visit our Nutrition Coaching page.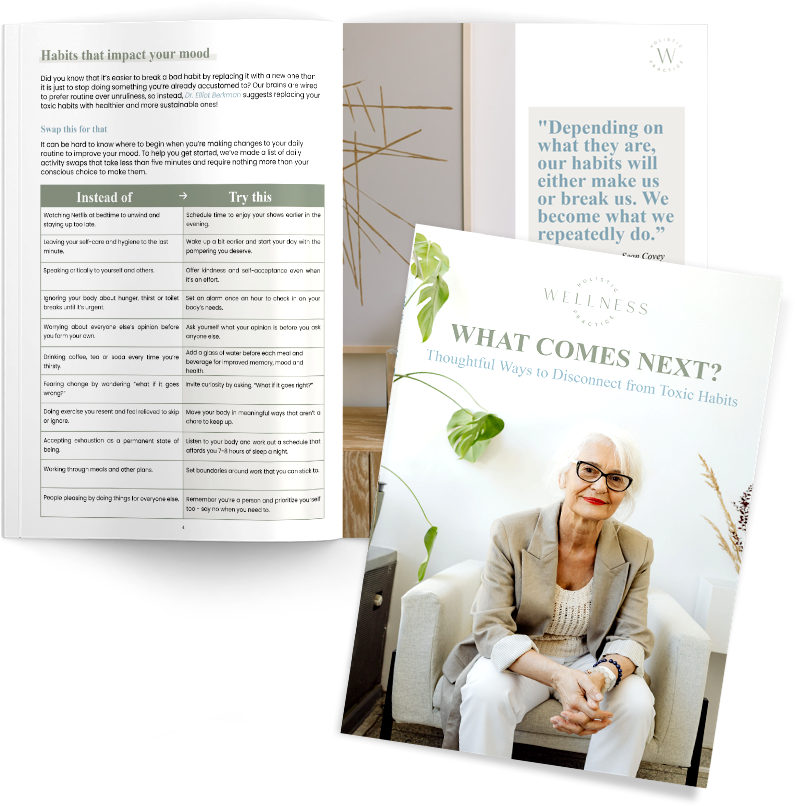 What Comes Next?
You've read the blogs, tips, and posts with catchy ideas. You're taking the steps and making progress, but you crave more. You want answers about why habits have formed in your life and how you can take steps to ensure they don't take hold again.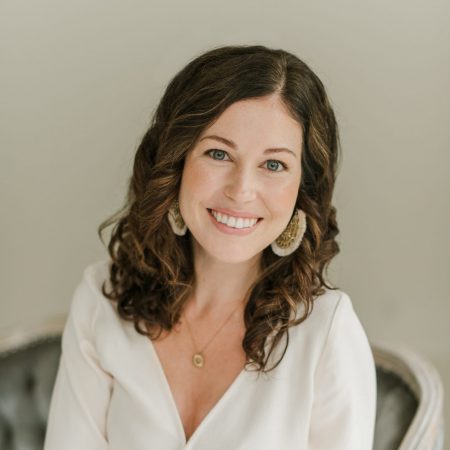 Lauren Stickney is an integrative nutrition health coach and emotional eating coach certified through the Institute for Integrative Nutrition. She specializes in women's nutrition, women's relationship with food, and healing an unhealthy body image.
We offer in-person and virtual services – contact us today to learn more!