Self-love is an important component of building confidence and self-esteem. If you feel as though you don't know where to start, here are 4 tools to practice self-love. 
Practice Assertive Communication
There are four basic styles of communication: passive, aggressive, passive-aggressive, and assertive. If you are a passive communicator, you may find it difficult to speak up for your needs or share your opinions, especially during times of conflict. If you or someone you know is an aggressive communicator, you will share your feelings or opinions but often will do so in ways that may be disrespectful to others and in some cases even abusive. If you are a passive-aggressive communicator, you may communicate that you are fine even if you really are not. Passive-aggressive communicators have a difficult time getting their needs met as it is difficult to be direct about their true feelings or opinions. Assertive communicators are firm but respectful. This form of communication is a great way to practice self-love as it allows you to communicate your needs, wants, and desires while being considerate to others. 
Develop Routines
Research shows that there are psychological benefits to setting and following routines. In many cases, having a morning or evening routine can reduce stress and anxiety as it allows us to have a sense of control in what can otherwise become an unpredictable or overwhelming day. The mental health benefits of routines are optimal when they include movement and/or mindfulness practices. This could be exercise, stretching, meditation, or something as simple as savoring a warm cup of tea. Whether you are an early bird or a night owl, routines are a great way to practice self-love. 
Challenge Your Negative Self-Talk
Have you ever taken a moment to listen to that little voice in your head? The one that can provide the validation you need to do something challenging or the same one that can quickly spiral into pointing out all the things that you wish you were. One of the most important components of self-love is in the way you communicate with yourself. Cognitive Behavioral Therapy (CBT) is a form of therapy that explores how our thoughts can impact how we feel and behave. Many of us have core beliefs about ourselves that may have been influenced by our childhood or environments. These thoughts can sometimes create negative or irrational perceptions of ourselves or reality and are known as cognitive distortions. Cognitive distortions can then, in turn, create negative emotions. In order to practice self-love, it is important to recognize these cognitive distortions and challenge them.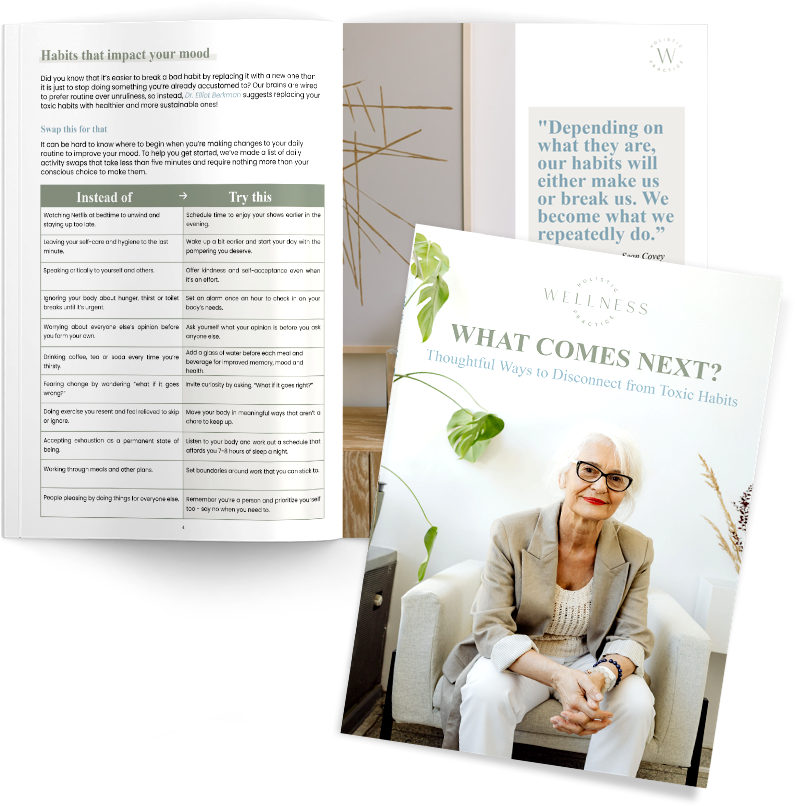 What Comes Next?
You've read the blogs, tips, and posts with catchy ideas. You're taking the steps and making progress, but you crave more. You want answers about why habits have formed in your life and how you can take steps to ensure they don't take hold again.
Know When to Ask for Help and Actually Ask
Whether you are a new mom adapting to the added responsibilities of child-rearing or a seasoned professional coping with stress and burnout, it is important to recognize when you need help and even more important to actually ask for it. There is a common misconception that asking for help shows weakness. Asking for help is not always easy, but it is an important form of self-love as it shows that you are aware of your limits and know your needs. If your situation is beginning to impact your ability to function, it may be time to ask for help and that is OK.
Reach out to our team of mental health professionals in the Alpharetta, GA Area to learn more about how we can help you.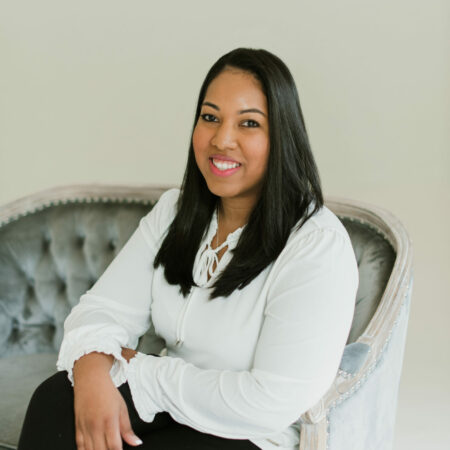 Mariah Dookie is a licensed professional counselor and trauma-informed practitioner. She specializes in anxiety, stress management, body image issues, and perfectionism in adults.
We offer in-person and virtual services – contact us today to learn more!