What Is A Third Culture Kid (TCK)?
Ruth Hill and David Pollock coined the term "third culture kid" which is defined as "a child who grows up outside of their parent's culture and adopts aspects of the culture they live in (host culture) and their parent's culture (home culture)". Third Culture Kids are missionary kids, military kids, immigrant and refugee children, diplomat's kids, international business kids, and any child who grows up outside of their parent's home country. As a result of the globalization of our world, the TCK population is rapidly growing! Oftentimes, they are referred to as "chameleons" as they can adjust and adapt to various cultures to fit the context they're in, and the people around them might have no idea they identify with more than one culture.
Now that you have a basic understanding of what a TCK is, here are 3 more ways to know you are one!
1. You Have No Idea How To Answer "Where are you from?".
When people ask this question, you may ask them, "Do you want the short or long version?". You might already have a well-rehearsed quick story that you give people as you've found individuals rarely want to listen to the *long version*. Personally, I am South African-American. I was born in South Africa, but grew up in the United States and have traveled to 30 countries. That, right there, is enough for people to have a million questions and/or make their own assumptions. For example, I often get "You're white and you're from Africa?!". Therefore, sometimes I just say I'm from Georgia, the state I currently reside in, or tell the entire story of the time I lived here, and at this age we traveled there, lived there for 3 months, but then moved to another country. This is not 'normal' and people often don't know what to do with this.
Counseling can help you to process your unique life story, the challenges you've faced as people haven't quite understood how you can't answer this question, and the feeling of not having a home, as "home" is not just one place.
2. You Feel Like You Don't Know Who You Are – Culturally.
Who am I? This is a question TCKs often ask themselves. They live in a world full of dichotomies (a division or contrast between two things that are or are represented as being opposed or entirely different). Say, for example, your home culture is Latin American, but you lived in Germany as a child and immigrated to America for college. On one hand, you can be super outspoken, and the way time is viewed is very lax, whereas your German upbringing has taught you to be very structured and rigid, but your friends don't understand you because you're white and don't fit in any 'box'. This is merely one example, but I think you get the picture. There is one set of expectations at home, but the culture you live in has an entirely different set of standards which makes life very confusing and difficult. You have to "switch" one culture off when you go home, and switch the other culture "on", while never being able to just be yourself, which is a beautiful mix of both or more!
Counseling can help you untangle your identity, process the difficulties of the expectations the outside world and your family have, and ultimately see, and accept the beautiful cultural conglomerate you are! It has personally helped me figure out what parts of the cultures I grew up with that I want to keep, what values and standards I agree with, and how I ultimately want to live my life! I love counseling TCKs as I viscerally understand the unique challenges they face.
3. You Don't Relate to Your Family.
If you're a TCK, you know EXACTLY what I'm talking about. Of course, a part of you does identify with their culture, but your parents and extended family may not understand the part of you that has become like the cultures you lived in. For me, I always have to "switch off" my American-ness when visiting with my South African family. This may seem simple, but it can be really lonely! Isn't family supposed to be the one set of people who 'gets' you? Not for TCKs. This may also manifest in complicated relationships with your parents. You may act in a way that is culturally acceptable to the culture you're living in or lived in, but that is not acceptable to your home culture, their culture. This can be incredibly difficult for teenagers. As you grow older, the parental issues may or may not dissipate, but that feeling of disconnection is ever-present.
Counseling can help you to process the conflicts that you may have encountered, even harsh responses by family who just don't seem to 'get' it. You may have lost friends and are grieving the disconnection you have to your family because of this. Through counseling, you can learn ways to cope with being misunderstood, learn ways in which to express yourself to gain understanding, and even learn how to set boundaries with those who are committed to not understanding you.
If you relate to any of the above, I would love to speak with you and help you process the unique complexities that come with being a TCK. Never tried counseling, no problem! I work with many clients who have never been to counseling. If you feel this article helped you feel more seen and understood, I'd love to hear from you in the comments!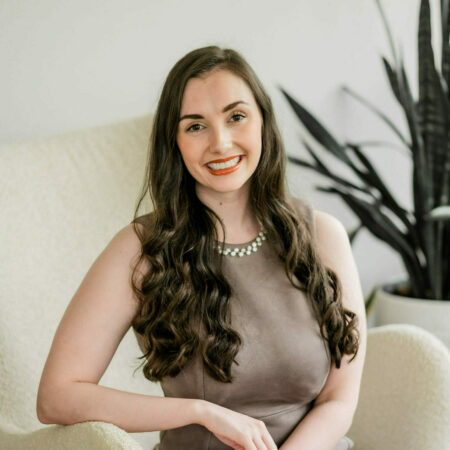 Linné Handy is a psychotherapist who specializes in working with individuals who have the desire to break free from anxiety, navigate relational challenges and adjust to life in the United States. She personalizes her approach for each client drawing from evidence-based practices including CBT, SFBT, MBSR, and EMDR.
We offer in-person and virtual services – contact us today to learn more!