Do you struggle with anxiety? You are not alone! According to the CDC, the percentage of adults who suffer from anxiety increased from 36.4% to 41.5% (August 2020-February 2021), these are some staggering numbers. The age group that was most impacted was adults ages 18-29. Below are some lesser-known symptoms of anxiety that you may not be aware of!
Restless leg syndrome
This is quite a common symptom among my clients who suffer from anxiety and might not even know it. Many times, I'm told that it's something they've experienced since an early age. If you experience this, it may be due to anxiety causing it.
Body aches that are not cured with medication
You know that sore, exhausted feeling when one has the flu? Well, you might be surprised to learn that when one's nervous system is severely dysregulated, you can physically feel sick and have mild to severe body aches that medication doesn't cure. If you find yourself going from doctor to doctor not knowing what is going on, this very well could be an anxiety symptom.
Hot flashes
No, hot flashes aren't just prevalent in those going through menopause. Quite often, I hear from clients that they experience sudden hot flashes in moments of intense stress caused by anxiety.
Pro tip: Use ice packs (place a cloth between your skin and it)! Place one behind your neck, and another on your leg. This will distract your brain from the anxiety you are experiencing, and cool you down!
By now, you've probably come to realize that anxiety is not just 'in your head', it manifests in very real, physiological ways in the body. But there's hope! There is a plethora of coping skills and strategies that you can learn to manage your anxiety symptoms.
If you read this article and thought "That's me!" or know someone who experiences these symptoms, I highly recommend seeking out a counselor who can help you manage your anxiety in a more effective way for a higher quality of life.
As a clinician, one of my specialties is helping individuals identify their unique anxiety symptoms, investigating what may be causing them, and teaching them coping skills to lessen the effect of these symptoms! If you live in the state of Georgia, I would love to help. You can call me, Linne Handy, at (478) 227-8375 or email [email protected] today for a free consultation.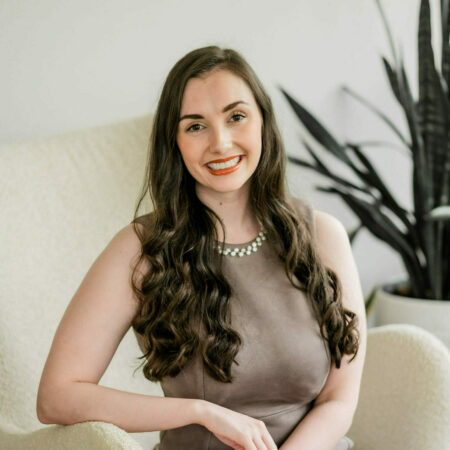 Linné Handy is a psychotherapist who specializes in working with individuals who have the desire to break free from anxiety, navigate relational challenges and adjust to life in the United States. She personalizes her approach for each client drawing from evidence-based practices including CBT, SFBT, MBSR, and EMDR.
We offer in-person and virtual services – contact us today to learn more!