Many of us struggle with finding direction, making big decisions, and even knowing how to act in day-to-day situations. So many people come to me for therapy inquiring about their purpose. When you take the time to consider your core values, these things can become crystal clear.
Core values point the needle of your compass, illuminating the pathway toward living a meaningful life, a life filled with passion and purpose. Instead of allowing outside influences to shape your life, you can be true to yourself by knowing your values and living from them.
"A lot of the conflict you have in your life exists simply because you're not living in alignment; you're not being true to yourself."

Dr. Steve Maraboli, Unapologetically You
Your personal core values should provide the groundwork for your thoughts, feelings, and actions. If you don't understand your values, you may violate them without realizing it. This can unintentionally lead to feelings of guilt and shame.
When people have a clear set of core values:
It's easier to make big life decisions around pursuing passions and purpose, career goals, and relationships.
They are less likely to engage in destructive thought patterns, especially in difficult life situations.
They tolerate physical pain more easily.
They have greater self-discipline and focus when working.
Social connections are stronger.
Discovering Your Values
Discovering your values is a process, and you might need support as you dig deep to find out what makes you tick. Explore the questions below before using the list of values to determine which ones are most important to you.
1. Who do you admire?
To better understand what you value, it can help to turn to real-life examples of people who exhibit admirable qualities. Think of some positive role models who inspire you to live a meaningful life. This could include people you know personally, famous figures, or a character in a book. What it is about them that inspires you? What qualities do they possess? Which behaviors would you like to emulate? I recall a neighbor who would quietly walk away when anyone would start talking about someone or gossiping in any way. I found this very appealing and began doing the same. It turns out integrity is one of my top values.
2. What inspires you to take action?
Often our core values reveal themselves through our actions. Can you think of a situation when you took a stand for someone or something? What were the feelings that motivated you to act? Why were you willing to take a risk in that situation?
3. When do you feel most like yourself?
When you feel authentic, that's a clue that you are in alignment with your values. And when you have to betray yourself to fit in or find success, you feel ashamed and isolated. In what situations did you feel authentic and in what situations did you feel ashamed? Who were you with and what were you doing? What are some outcomes of these experiences?
4. What do you allow guide you to make decisions?
Do you make decisions based on the narratives you've formed, assumptions you have, or the feelings you are experiencing? It isn't wise to listen to your feelings and then construct a narrative based on what you feel, which in turn determines your actions. Feelings are just physiological sensations that will pass. They are indicators, not dictators (Lysa Terkeurst). Don't put so much weight on your thoughts and feelings. You can use your values instead.
5. What are you passionate about?
Is there a demographic that you love to be around? Children, women, animals, the elderly, the homeless population, or underserved minorities? When you were younger, were there any activities that you never tired of doing? Is there anything that you do and frequently lose track of time? These are some good indicators of what you love. Investigate why you love them so much and perhaps there lies a value.
Now you're ready to figure out your top values. Read the list of values. Decide which values are V (Very important), F (Fairly important), or N (Not important) to you. After you've done this, then go back through the ones you marked as V. Choose 3 (or more) that are most important to you. Use these to begin helping you make decisions in your life. Start journaling how it works for you daily. Do you have more peace, clarity, and joy? Are your decisions wiser and feel better to you? It can truly be life-changing to begin aligning your life choices with the values you find most important.
After you've established your top values, reflect and get specific about how you can apply these to your daily life. Below is an example of how to do that.
Value: Wellness
If you identified wellness as an important value to you, the pursuit of health should become a priority in your life. Here are some day-to-day examples of how your actions can line up with this personal value.
Fuel your body with nutritious foods.
Stay active through regular exercise.
Take care of your mental health by resting well, engaging in self-care, and asking for help when needed.
Avoid self-destructive habits.
Recommended Additional Reads
Information from this article was accumulated from the following sources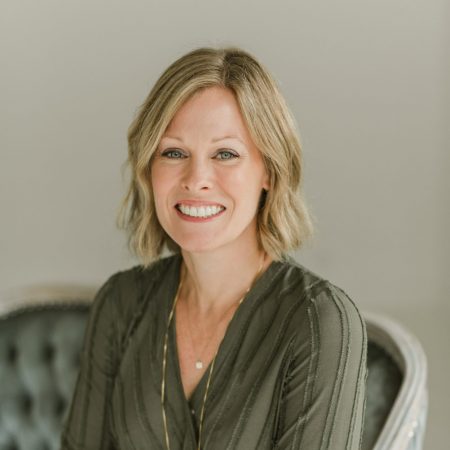 Kristi Schwegman is a psychotherapist specializing in helping couples develop healthy relationships, whether dating, engaged, or married. She also draws from her Christian-based approach to lead individuals in becoming aware of the limiting beliefs that can get them stuck.
We offer in-person and virtual services – contact us today to learn more!