Most couples come to counseling wanting to fix the other person. "I am not the problem, my partner is."
It's easy to sit down and rattle off a list of what your partner is doing wrong. It makes you feel better, it takes the focus off of you and puts the hard work of change onto your partner.
One of the first things I like to do as a couples counselor is reframe and shift this common approach. A great way to illustrate this is by using Terry Real's "Seesaw Analogy."
What is the Seesaw Analogy?
The seesaw analogy simply shifts the dynamic of focusing on your partner to focusing on yourself. This system challenges you to change your own behavior rather than waiting for the other person to change.
The seesaw approach is a much more promising strategy. Instead of asking someone to come down from their side of the seesaw, try letting up on your end. It empowers you to change and try something different. This requires creativity, sensitivity, and flexibility. Influencing the relationship by changing what you do is a wise relational approach.
Decide to work on the relationship by making an experimental move, see what your partner does with it, and then adjust your behavior based on their response. This series of trial and error keeps you from getting stuck, resentful, and bitter.
Stay connected, be willing to see what's in front of you, and be willing to move if what you're doing isn't working. Learning relational integrity means managing your end of the seesaw.
Realize where you are on the seesaw and how you influence it. After all, you can't maneuver a seesaw without two people. Attend to your own behavior. Hold yourself accountable.
Give your partner what they want. Give more joy, more love, and act like you care. Don't wait for them to give you what you want first.
Sometimes making a move on your end of the seesaw involves saying something, not necessarily doing something. Perhaps it is letting your partner know what you want rather than waiting passively and expecting them to know.
Learn to work with the partner you're with instead of the one that you feel you deserve. Seeing each other as separate individuals (rather than as part of a whole) sets you up to blame each other and give your power away. Be willing to learn, be willing to please, and be willing to teach. Influencing the system by changing what you do creates wisdom.
Here are some questions to reflect on and consider:
How am I focusing on my partner rather than myself?
What am I waiting for them to do?
Have I clearly communicated to my partner what I want?
Am I withholding love from my partner, waiting for them to do something?
Am I aware of the ways I am hindering connection?
What is one move I could make today to move our seesaw?
When is the last time I tried moving my end of the seesaw? Did it work? Why/why not?
When is the last time I expressed love, appreciation or warmth toward my partner?
Do I admit or acknowledge when I am negative or mess up and work to repair it?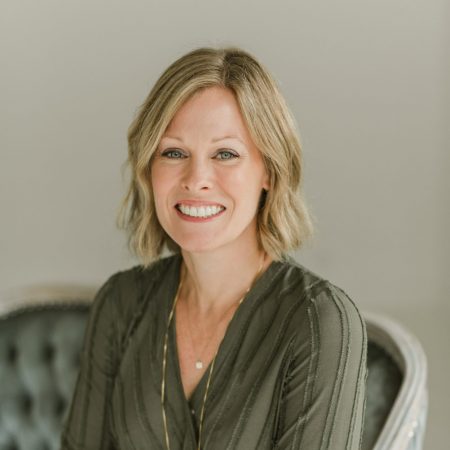 Kristi Schwegman is a psychotherapist specializing in helping couples develop healthy relationships, whether dating, engaged, or married. She also draws from her Christian-based approach to lead individuals in becoming aware of the limiting beliefs that can get them stuck.
We offer in-person and virtual services – contact us today to learn more!