In today's society, there is an emphasis on caring for one's mental health, especially during adolescents and young adulthood. It is often discussed in school settings, job sites, and the internet. However, comments are rarely accompanied by resources to help teens and young adults. Many LBGTQ+ individuals face unique mental health challenges, making accessing care more difficult. Even though society has progressed immensely, there is still lots of work to be done until LGBTQ+ individuals can live their lives in a safe and equal way.
It is often difficult to see our differences as our strengths. However, your LGBTQ+ identity is your superpower. It allows your outlook of life and the world to be unique and different in the best way. You belong to a group of exquisite, vast, and encouraging individuals. Remind yourself of that.
Whether you are seeking out resources for yourself or for someone you love, here are 8 mental health resources for LGBTQIA+ teens and young adults.
1-888-843-4564. The LGBT National Hotline is intended for all ages. Individuals can talk to trained volunteers via telephone, private online one-to-one chat, or email. All services provided by the hotline are confidential and free. Each volunteer identifies somewhere on the LGBTQ+ spectrum and is there to listen, affirm, and support you.
Text "HOME" or "LGBTQ" to 741741. The Crisis Text Line will connect you to a trained crisis counselor who will listen, offer support, and help you sort through feelings or questions. This line is available 24 hours a day, 7 days a week. Each interaction typically lasts 15-45 minutes and is completely free.
1-866-488-7386 or text "START" to 678-678. The Trevor Project was created for LGBTQ+ young people under the age of 25. It offers 24 hours a day, seven days a week phone lines, text lines, and private online chats. They have recently launched a new international community called TrevorSpace that allows LGBTQ+ young people ages 13-24 to connect with others worldwide.
1-800-273-TALK (8255). The National Suicide Prevention Lifeline will connect you with a trained counselor who will talk with you about suicidal thoughts and behaviors as well as LGBTQ+ issues. The National Suicide Prevention Lifeline website also has an LGBTQ+ section that includes resources for individuals struggling and family members.
The GLMA is an organization that strives to connect LGBTQ+ individuals with healthcare providers that are trained in improving the health and well-being of LGBTQ+ people. Their website includes a provider directory made up of healthcare professionals all over the United States.
Q Chat Space offers online chat groups that are facilitated by trained professionals who guide group conversations and provide support. This chat space is a community for LGBTQ+ Teens, where they can connect with like-minded peers.
https://www.strongfamilyalliance.org/how-to-come-out-to-parents/ The Strong Family Alliance is an organization that supports families of LGBTQ+ youth. This article provides information on coming out, a tentative script for coming out to parents, and resources for parents.
REFUGE is an app that can be downloaded on your phone or accessed via the internet. Individuals can search for restrooms around them that are safe for transgender, intersex, and gender-nonconforming individuals. The app also allows users to comment and rate safe restrooms they have visited.
Having access to support during mental health struggles is essential. If you are interested in seeking affirming therapy that is conscious of the needs of lesbian, gay, bisexual, transgender, queer, and questioning individuals, please do not hesitate to schedule a consultation.
Reach out to our team of mental health professionals in the Alpharetta, GA Area to learn more about how we can help you.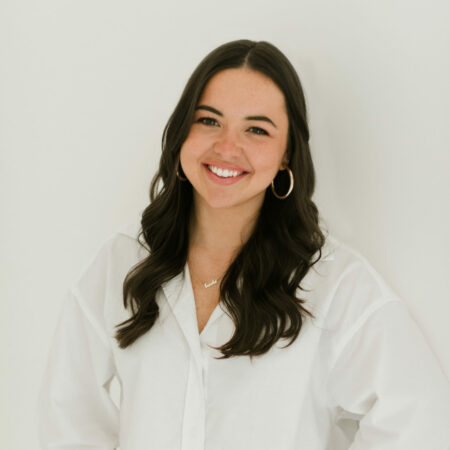 Brooke is a psychotherapist who specializes in helping clients dealing with difficult life transitions, symptoms of anxiety or depression, and LGBTQ+-related issues. She practices a collective and modern approach to mental health counseling, which is rooted in genuineness and vulnerability.
We offer in-person and virtual services – contact us today to learn more!