Imagine this, you spend an immense amount of time working on expressing your feelings (either introspectively or in therapy). For a majority of your life maybe you've struggled with speaking up or telling those around you how you are authentically feeling in a moment, but over time you master the art of communicating – you find your voice and no longer fear speaking up. Congratulations, I know that was not an easy feat, but that's not what this blog post will cover. It will cover a more challenging and problematic task: setting boundaries with the people in your life who just don't seem to grasp the concept of boundaries. We all know these people. The parent who is too overbearing, the coworker who constantly asks for help followed by "I promise this will be the last time I ask", the friend who feels as if you don't speak to them each waking hour of the day then you must absolutely hate them. We all have those people in our lives. However, don't worry this blog post will give you tips and tricks for setting boundaries with those who just can't seem to get the memo, the boundary-blind if you will.
Setting Boundaries
My fellow boundary-setters, I'm sure by this point you know the hallmark of any successful relationship is being able to set boundaries. Sometimes it's essential in our relationships with our parents, with our partners, or even with our favorite UPS delivery person we interact with every other day. Boundaries are the Ring doorbells of our lives, they make sure that we only let the right people into our house, only the ones who have our best interest at heart. But we are about to explore how to deal with those who keep coming in the garage door – those who incessantly ignore your request to use the front door (the one with the Ring camera) and continue gaining access to your life.
Communicating is your golden ticket, but this golden ticket has two sides. Imagine going to your favorite burger restaurant because you have a craving and then saying nothing when the waiter comes to the table. It would be impossible to satisfy that craving. Communication is key, seem easy enough? The first step is having a polite conversation about how this person's actions are impacting you. You would be surprised how people react to an honest, respectable conversation about how you are feeling. Specifically, let them know how their behavior is making you feel. Follow that up with a solution. Let them know what you need from them in the future. Be open and receptive to their point of view, but still confident in your feelings and needs.

Look inward, introspection can be a fun pastime. It can be difficult to let someone know what you need from them if you are not even sure what your boundaries are. Think about what bothers you or makes you uncomfortable. Think about your ideal friendship (within reason). What are some non-negotiables in that friendship? Once you know and trust your boundaries then you'll be much more confident in setting them.

Stick to your plan. Consistency is your best friend when it comes to boundary setting. If you're only reinforcing your boundaries every other time they come up then you're giving them permission to keep entering through the "garage door." You have to stand your ground, once you know your limits be confident in them.

Be picky with your "pack." The people in your circle make up your support system. They are the first people to pick you up or cause your day to go downhill fast. The saying "it takes a village to raise a child," still applies in adulthood. Lean on your circle to help you on your boundary-setting journey. Tell them about where you struggle, lean on them for encouragement but also let them keep you accountable.

Put the "Do Not Disturb" feature on your phone to good use. Decide on set hours per day that you will be unavailable, this will be non-negotiable. Of course, there may be an emergency but if it isn't a true emergency then it can wait until you have the space to accommodate. Remind yourself that it's not about cutting people out of your life, it's about setting up a life that reflects and respects your needs.

Know your limits. There may come a moment when it's time to walk away. You can try and try to communicate your boundaries but if someone consistently chooses to disrespect your needs then it may be time to take them out of your space. Think about how the relationship is serving you- try doing an autopsy of the relationship. It's okay to release those who constantly disregard your needs, especially when you've tried your best to explain them to that person. Remember, it is a privilege for someone to be in a relationship with you, live by that.
Life is busy, hectic, stressful, and just downright hard. It is essential that you put boundaries in place to maintain your own sound mind and happiness. Boundaries are not intended to harm those around you, they are not deadbolt doors that are eternally closed, cutting people out of your life forever. They are doors with Ring doorbells, that you can choose to open and close at our own disposal. Boundaries are important, necessary, and healthy. If someone in your life can't respect your boundaries then maybe it's time to tap into your self-love and respect and walk away, your needs are important.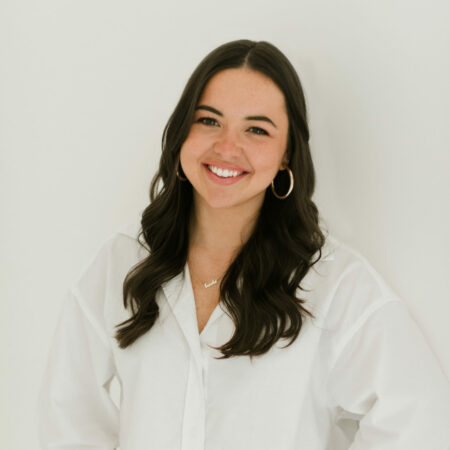 Brooke is a psychotherapist who specializes in helping clients dealing with difficult life transitions, symptoms of anxiety or depression, and LGBTQ+-related issues. She practices a collective and modern approach to mental health counseling, which is rooted in genuineness and vulnerability.
We offer in-person and virtual services – contact us today to learn more!