Postpartum depression has traditionally been viewed as a condition limited to women. In truth, fathers similarly experience significant biological, environmental, and general life changes that can lead to symptoms of depression or anxiety. Research shows that up to 1 in 4 new dads experience symptoms of Paternal Postpartum Depression after the birth of a child.
Common factors associated with Paternal Postpartum Depression and Anxiety include:
Stress-related to finances, changing responsibilities, pressure to provide for your family
Grief associated with lifestyle changes, such as perceived loss of freedom or independence
Bonding challenges, feeling jealous or excluded

Role confusion or low self-esteem
Limited support from family, peers, or your employer
Changes in your relationship
Hormonal changes including decreased testosterone levels
A partner who is experiencing a postpartum anxiety or mood disorder
*** Half of all men whose partners have postpartum depression, also experience symptoms of depression
Dads often suffer silently and believe their depression will go unnoticed and will pass with time. After all, most of the attention is focused on mom and baby. While it may go unnoticed, it will not pass or improve without support and help.
Symptoms of paternal postpartum depression are unique and often difficult to recognize. While women tend to experience feelings of sadness, hopelessness or guilt, men tend to experience feelings of anger, aggression, and irritability.
Additional symptoms may include:
Feeling sad, hopeless, discouraged, or worthless
Increases in physical complaints such as headaches, pain, digestive issues, shortness of breath
Problems with concentration and motivation
Loss of interest in work, hobbies, and sex
Working constantly or avoiding time at home
Increased use of alcohol/drugs
Impulsiveness and risk-taking behavior
Isolation from family and friends
Dads, if you are experiencing any of the above symptoms, you are not alone. Depression is not a sign of weakness in character or strength, it is not a sign of failure as a husband or father, it is a medical condition that is treatable. Left untreated, it can significantly damage your overall health and wellbeing, your relationships with loved ones, and your baby's development. While talking about your feelings and seeking help may be difficult and uncomfortable; it is also the first step towards feeling well again.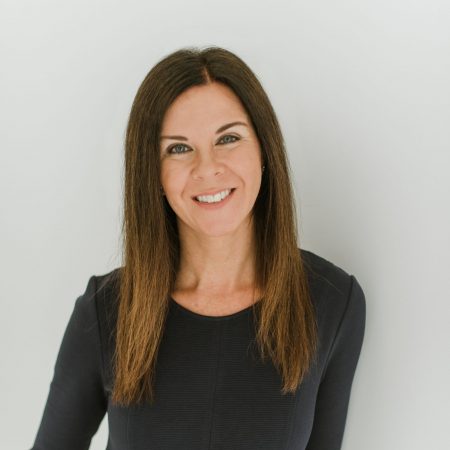 Courtney Daniels is a psychotherapist who holds Perinatal Mental Health and Bringing Baby Home certifications. She specializes in helping women and couples achieve pregnancy, postpartum, and parenting wellness.
We offer in-person and virtual services – contact us today to learn more!