As an integrative nutrition health coach, I often get asked by women how to balance their hormones naturally. I've put together my Top 10 Tips so that you can begin to find balance. Looking for personalized support and accountability? Schedule a consult today!
Top 5 Food Tips to Balance Hormones Naturally
1. Remove processed ingredients from your plate:
"Health" foods aren't always healthy. Check your food labels. Have granolas, yogurts, or other sweets snuck their way into your kitchen? Aim to eat foods that don't come in a package – like veggies or fruits.
2. Watch out for synthetic hormones:
Synthetic hormones can be found in conventional meat and dairy, as well as in plastics that coat your produce or grocery store purchases. Look for local, grass-fed meat or dairy, as well as plastic-free or BPA-free packaging!
3. Fill up on fruits and vegetables:
I know, I know… sounds obvious, right? Don't forget the importance of these game-changers in your diet. They'll nourish you with the essential vitamins and fiber needed for a regular cycle.
4. Learn the facts about fat:
There's a misconception that eating fat makes us fat, and it's simply untrue. It's important for women to have adequate portions of healthy fat in their food. Think: avocado, olives, or grass-fed butter.
5. Be wise about your proteins:
Proteins can come from plant-based or animal-based sources. It's important to remember that protein intake is different for everyone; however, if you experience missing periods, high-quality animal protein may support you.
Health Coach Recommended Books
Interested in learning more about managing hormones naturally? Check our list of recommended reads.
Top 5 Lifestyle Tips to Balance Hormones Naturally
The mental weight you put on yourself may be heavier than excess body weight or the weight of your to-do list. Try these health coach-approved recommendations.
1. Empower yourself:
Got symptoms? Acknowledge that they're your body's way of communicating with you. Nothing is wrong with you; in fact, your body is brilliantly designed. Be confident in your body's ability to heal.
2. Go to bed:
Get real about rest! Do you turn off screens, create a dark sleeping space, and feel rested when you wake up? If not, take a look at your nighttime and morning routines.
3. Balance your nervous system:
Most of us hang out in "fight or flight" mode going from task to task. Did you know you also have a "rest and digest" mode that needs to be activated? Relaxation, breathing, and self-care can help you with this.
4. Get honest about exercise:
Both intense daily exercise and body stagnation can throw hormones off. Find balance in your movement routine with a variety of exercises. This will also make movement fun!
5. Don't go it alone:
Women are hard-wired for community, support, and leaning on one another. Evaluate your community; do you feel supported? Where do you need to ask for help?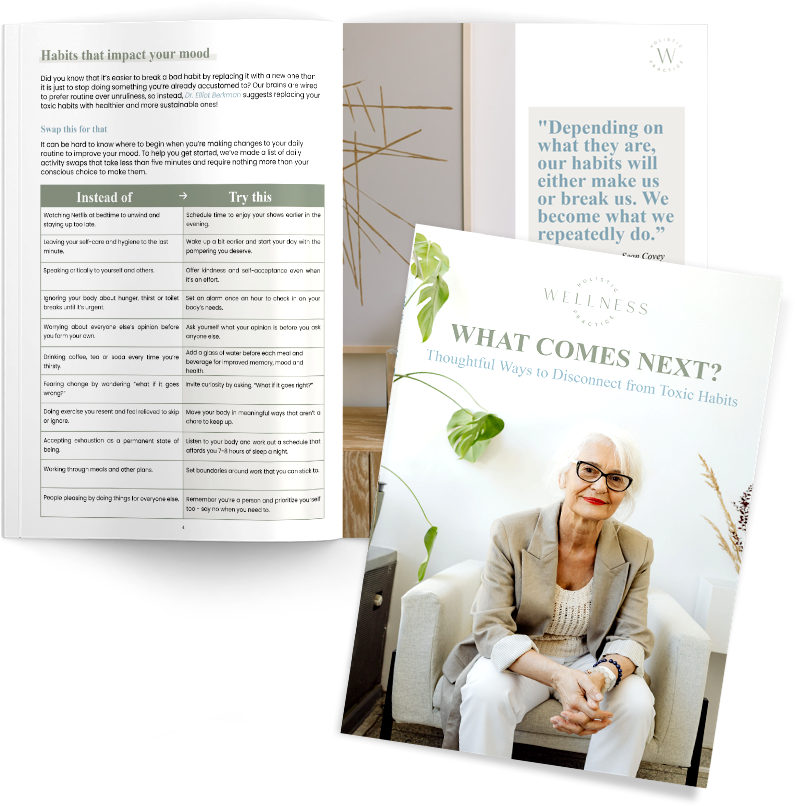 What Comes Next?
You've read the blogs, tips, and posts with catchy ideas. You're taking the steps and making progress, but you crave more. You want answers about why habits have formed in your life and how you can take steps to ensure they don't take hold again.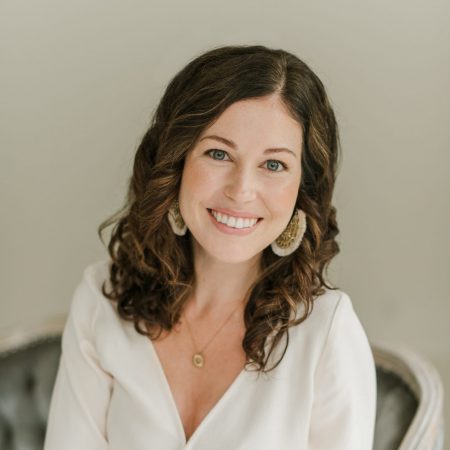 Lauren Stickney is an integrative nutrition health coach and emotional eating coach certified through the Institute for Integrative Nutrition. She specializes in women's nutrition, women's relationship with food, and healing an unhealthy body image.
We offer in-person and virtual services – contact us today to learn more!