Teen Counseling in Johns Creek GA: Your Trusted Haven
The tumultuous teen years, marked by vast physical, emotional, and mental changes, can often lead to feelings of confusion, isolation, and overwhelming stress. Recognizing the complexities of this phase, the importance of professional teen counseling becomes paramount.
For those residing in Johns Creek, the Holistic Wellness Practice (HWP) offers specialized teen counseling services, acting as a beacon of guidance. Here, we not only address the symptoms but delve deep to understand the root causes, ensuring that every teen feels validated, heard, and empowered.
From Communication to Coping: Fostering Essential Skills
Navigating the teen years requires a balance of robust communication skills and effective coping skills. Communication serves as the bridge to understanding one's emotions and to forging meaningful connections with peers and family. Yet, many teens struggle with expressing their feelings, which can lead to misunderstandings and feelings of alienation.
On the other hand, coping skills are the armor teens need to face the myriad challenges thrown their way, from academic stressors to the intricacies of growing up. With the rise in anxiety, stress, and other mental health concerns among teens, having a repertoire of coping strategies becomes crucial.
Tailored Therapy Sessions for Teens in Johns Creek
Every teen's journey is distinct, colored by their experiences, emotions, and challenges. Recognizing this uniqueness, HWP offers personalized therapy services, designed to resonate with each teen's individual issues.
Our therapy sessions are structured yet flexible, ensuring that the core issues are addressed while allowing space for organic discussions and revelations. We aim to create an environment where teens can openly share without fear of judgment.
Further, understanding the pivotal role that family dynamics play in a teen's emotional well-being, HWP also integrates family therapy into our counseling services. Our sessions focus on harmonizing these dynamics, promoting understanding, fostering better communication, and ensuring that the home becomes a nurturing space for the teen.
Comprehensive Counseling Services for Teens in Johns Creek
Today's teens confront a myriad of challenges, each with its unique set of emotional and mental implications. Recognizing the multifaceted nature of these challenges, at HWP, we offer a diverse range of therapy and counseling services tailored to the adolescent psyche.
Whether it's the traditional in-person counseling experience or the increasingly popular online counseling avenues, our aim is to provide accessible and effective support.
We engage teens in reflective conversations, guiding them in understanding the root causes of their feelings. Through these discussions, combined with tried-and-tested coping strategies, we ensure our young clients are equipped to face their concerns head-on, building resilience and emotional intelligence along the way.
Teen Counseling Goals
Improving communication and self-expression

Improving social, emotional, and interpersonal skills

Making sense of difficulties

Finding relief from complicated or painful feelings

Practicing coping skills

Cultivating self-esteem and self-reliance

Enhancing interpersonal relationships

Managing emotional expression and regulation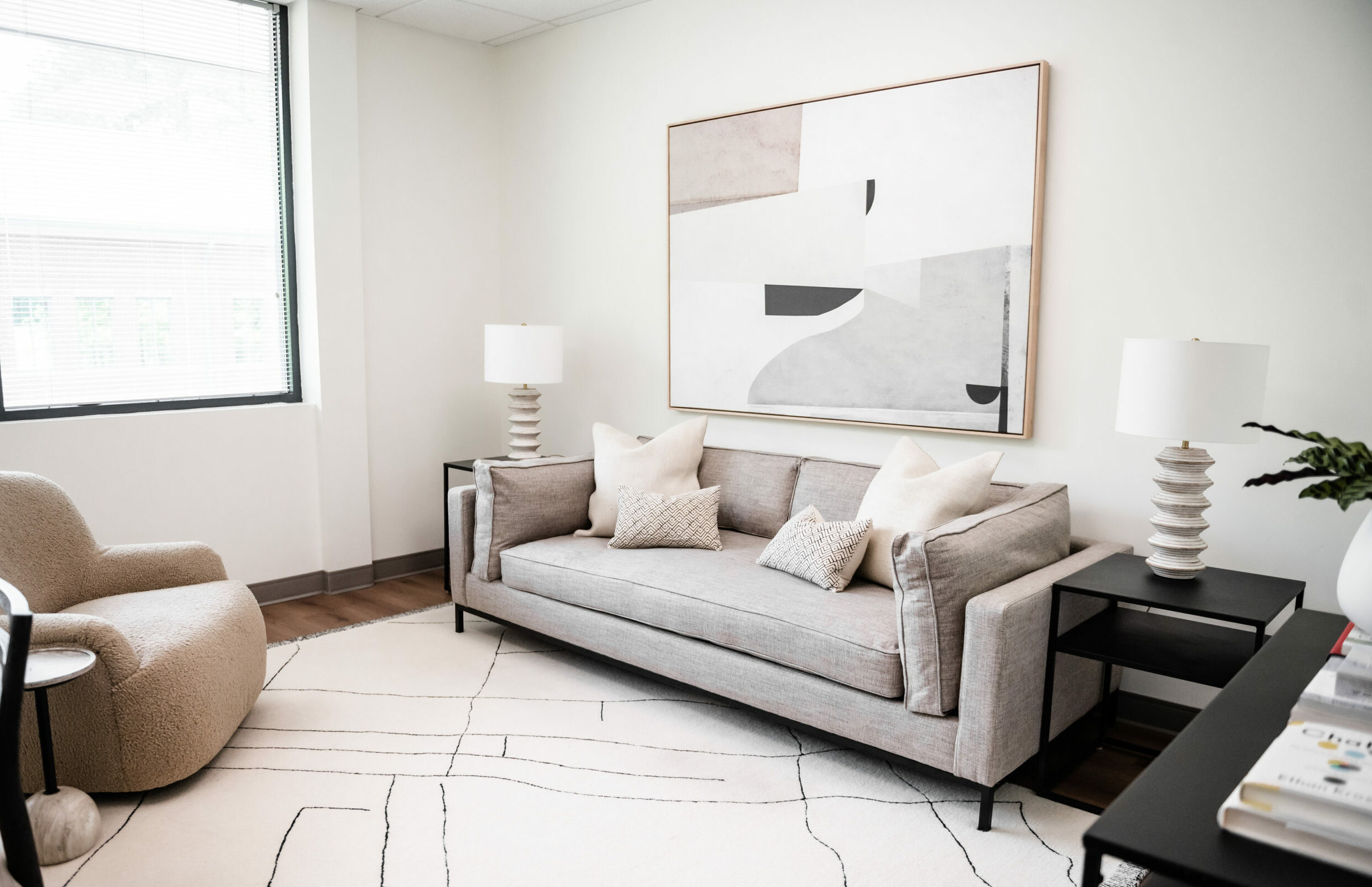 Making Every Teen Feel Valued in Our Johns Creek Counseling Sessions
The teenage years can often feel like walking a tightrope, teetering between childhood and adulthood, with a plethora of experiences and emotions. At HWP, we've crafted an environment that serves as a cushion, should they wobble or falter. Every teen who walks into our space is met with genuine compassion, understanding, and respect.
We believe that in the labyrinth of adolescence, it's vital to have a space where one's feelings and experiences are valued and validated. By emphasizing this in our approach, we aim to remind teens of the shared nature of many of their struggles, reinforcing the notion that they aren't alone. Seeking support, in this context, becomes not just beneficial but essential.
Ready to Begin? Schedule a Counseling Session Today
Embarking on a journey towards improved mental and emotional well-being is a commendable step, especially in one's formative years. We encourage all potential clients, and their families, to prioritize this crucial aspect of health.
Your well-being deserves attention, care, and expert guidance. So, if you or a loved one is ready to explore the avenues of healing, growth, and self-discovery, reach out to HWP. Schedule a consultation with our dedicated team today and let us support your child in this phase of life.