Therapy in Alpharetta, GA
HWP is a wellness center serving Alpharetta, GA, and surrounding areas. We offer a multitude of therapy services for teens, young adults, and adults as well as coaching and wellness services to help you feel your absolute best, inside and out. Whether you are struggling with everyday stressors, want help strengthening your relationship, or have deeper issues to work through, HWP has an individual or couples therapist here to help you. 
Are you ready to take control of your life? Therapists are here to assist in whatever way they can. Some therapists are better at dealing with certain issues than others, so it's important to find the right therapist for your needs.
If you're looking for help with relationship problems or want assistance with depression, anxiety, and trauma, Therapists in Alpharetta, GA can provide assistance. Therapists for couples and individuals are available to help those with relationship problems or those suffering from depression, anxiety, and post-traumatic stress.
Full List of Therapy Services
Overcoming Stigma: Encouraging Mental Health Support in Alpharetta, GA
Despite significant progress in raising awareness, the stigma surrounding mental health in Alpharetta, GA remains a barrier for those seeking support. Negative stereotypes and misconceptions about mental health cause shame, fear, and judgment, creating difficulty in reaching out for help. This lack of understanding propagates the notion that mental health struggles imply weakness or personal failure.
Encouraging open discussions about mental health and breaking down barriers is crucial. By fostering a supportive and accepting community, individuals feel safe to seek help in Alpharetta, GA. Educating the community and challenging societal stereotypes about mental health is essential. Dialogue, empathy, and compassion can help reduce stigma and prioritize mental well-being.
Finding Reliable Mental Health Professionals in Alpharetta, GA
It's crucial to find reliable and qualified mental health professionals in Alpharetta, GA to receive the necessary support and guidance for your well-being. They have the expertise and experience to address a variety of mental health concerns.
When looking for a mental health professional in Alpharetta, GA, consider their credentials, specialization, and approach to therapy. Seek licensed therapists who have received proper training in their respective fields and those with experience treating specific mental health issues that align with your needs.
Who Can Benefit from Therapy?
If you are reading this, there's a good chance that you or someone close to you is considering therapy. It can be difficult to admit when we need help and even more challenging to find the right therapist for us. 
Therapy is an investment in your mental health and well-being, which means it will take time and effort on your part as well as the therapist. Therapy can provide challenges but also relief from symptoms of depression, anxiety, PTSD, or other disorders. 
If you are looking for someone who understands how hard therapy can be at times yet has faith in its benefits then I'm glad you're here! Here are some questions to ask yourself before beginning therapy: 
Do I have symptoms of depression? 

Do my relationships suffer because of how I feel?

Do I ever feel hopeless or anxious about the future?

Do my negative thought patterns get in the way of success at work or in relationships?
If you answered "yes" to any question, it's time for therapy. Our Alpharetta Therapists are ready when you are! Let's talk about how to make you feel your best today. Everyone can benefit from therapy, whether you need help developing coping skills to deal with daily stress, working on your relationship, or something deeper. 
Your mental health is deeply connected to your overall health and wellbeing. Our highly trained therapists understand this and are here to help you feel your best through teen therapy, young adult therapy, and adult therapy as well as through our coaching and wellness activities such as breathwork, and nutrition coaching.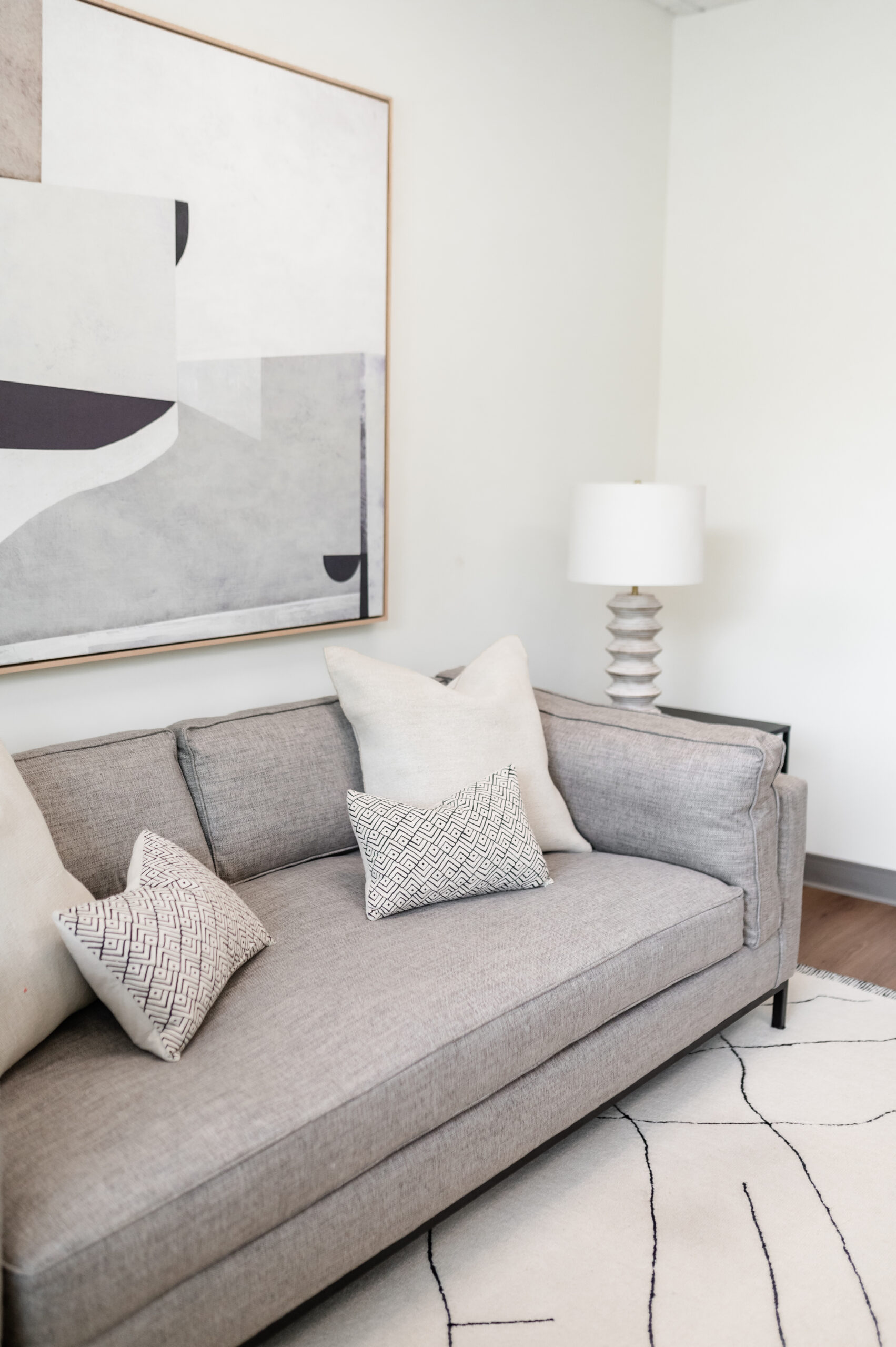 Wondering If You Have Signs of Depression or Anxiety? Contact Our Therapists in Alpharetta, GA
Are you feeling sad, anxious, or irritable? Have you lost interest in activities that were once pleasurable to you? Do you find yourself thinking about death or suicide more often than usual? These are all signs of depression and anxiety. If this sounds like something that has been going on for a while, it might be time to consider therapy. 
Our therapists can help individuals learn coping skills and strategies to manage their symptoms so they can live a happier, healthier life. We offer individual therapy as well as couples therapy at our Alpharetta location. You don't have to go through this alone. We're here for you! 
Reach out to our team of highly skilled counselors and therapists in Alpharetta GA to receive a no-obligation phone consultation to see if our office is the right fit for your needs. Call today.
​